Crypto Market Outlook, April 12
BTCUSD is approaching its all time high, while ETHUSD has already been printing new highs.
BTCUSD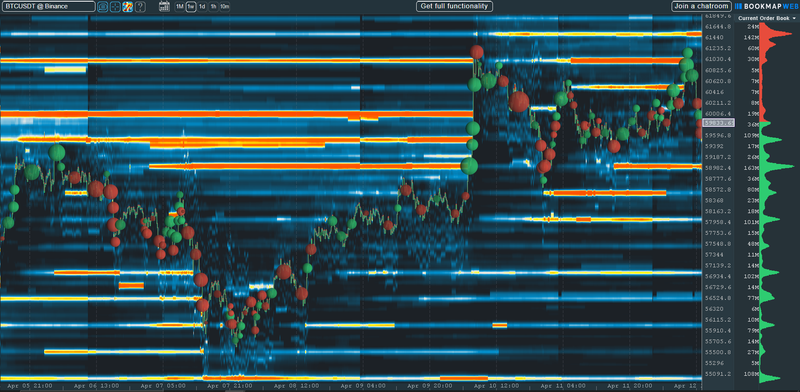 The pair ploughed through layers of large offers from $59k – $60k over the weekend, but momentum was stalled by offers at $61k and prices dropped. A second attempt to break higher has failed at the opening of the week, again by large offers that reloaded at the level.
Bids at waiting at $59,000. Lower, the bids at the swing low of $58,500 pulled today, and there are likely to be many stops resting underneath.
ETHUSD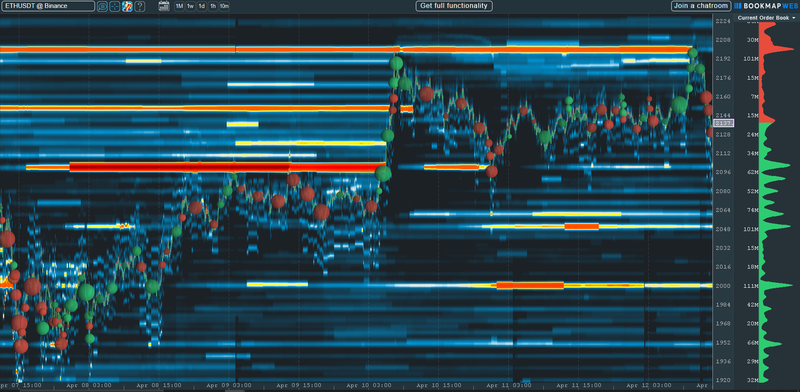 As similar story here, except this pair actually peeped above the ATH before being stopped by large offers at 2,200. They held prices back but were fully consumed. If more offers don't enter the book, there is not much resistance overhead.
2,100 is a flipped zone, which needs to hold as support to keep the medium-term trend bullish. The next big level to the downside is a swing low at 1,950.
Receive updates about new articles
Follow us on social media