Crypto Market Outlook, April 26
Last week was looking to be quite a brutal week for BTC, the cryptocurrency closing down nearly -13% against the USD. For ETH, it wasn't as bad. In fact, ETHUSD closed up over +3.50% on the week. But both cryptocurrencies are on a run at the start of this new week, so let's take to the heatmap to see how far this momentum could potentially push each pair.
BTCUSD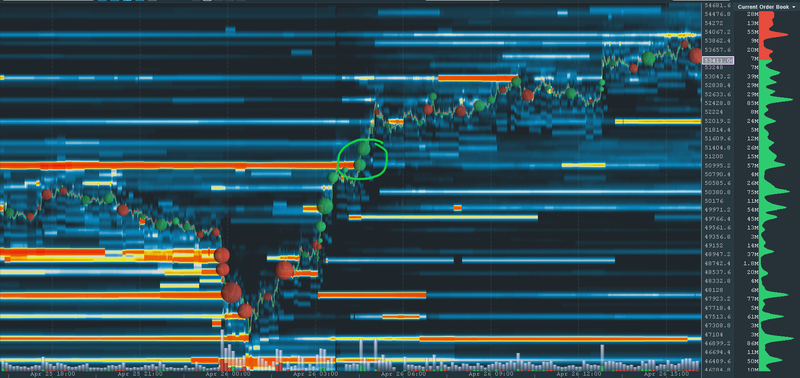 The order book on BTCUSD is relatively thin after last week's strong moves. Bids absorbed the huge selling from 48000-47100 and then very confidently took out 51000 offers early on Monday morning. Now the only real liquidity level worth mentioning is 52000, but even there bids are light and just recently posted.
The pair should see support all the way down to the breakout level of 51k. There doesn't seem to be much resistance on the upside until perhaps 57.6k, which is more of a swing level and not a liquidity zone yet.
ETHUSD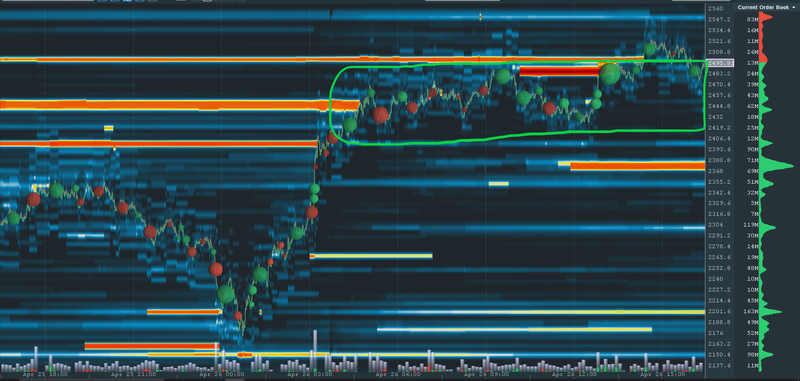 ETH is also looking strong. The entire zone from 2400 to 2500 looks like it could provide a lot of support, judging by the way prices keep making higher highs here.
Layers of bids at sitting at 2380 and the last ATH is only a little bit higher at 2645, so if the pair can keep its momentum, there isn't much resistance to stop it driving higher.
Receive updates about new articles
Follow us on social media