Crypto Market Outlook, April 4th
ETHUSD broke all time highs past $2,100 last week. BTCUSD lacked the momentum and traded a few thousand dollars shy of its ATH around $62,000.
ETHUSD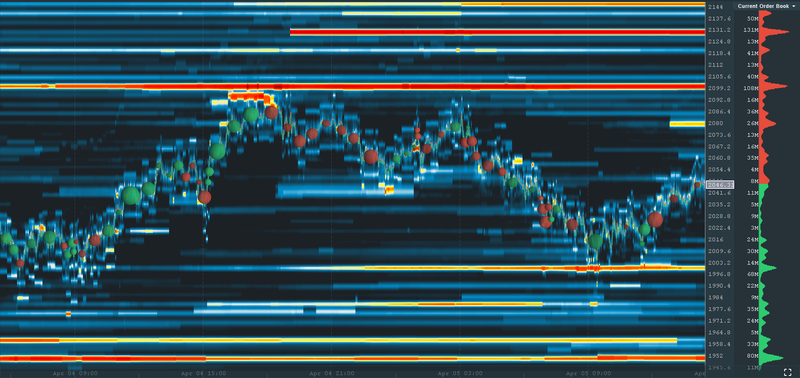 It's often hard to analysis a chart when the asset in question is making ATHs. Luckily, we have the Bookmap heatmap.
Large offers are just above the high at 2100, and more are forming at 2130. Support in the form of bids are at 2000 and 1950.
BTCUSD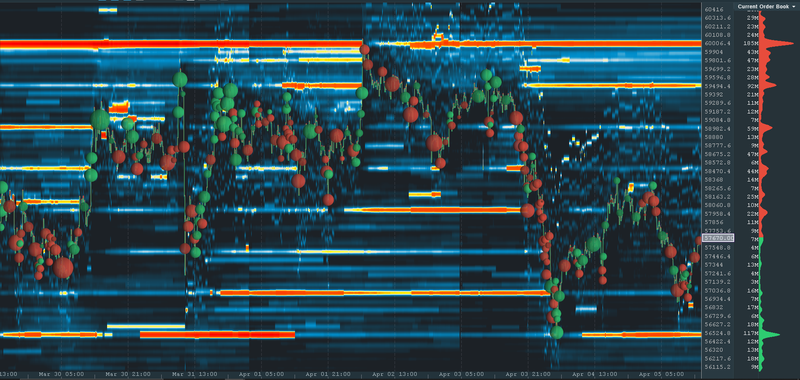 Last week saw the hard push for $60k absorbed by the large offers there, which have seen reformed at the level. There are also some offers protecting the level a little lower at 59500.
The momentum is to the downside at the moment, and the next target of bids is 56500.
Receive updates about new articles
Follow us on social media