Crypto Market Outlook June 21st
BTCUSD failed to close higher above the long term swing high the pair broke out from last week, closing down -8.77% on the week. ETHUSD didn't fare any better, closing down -10.67%.
BTCUSD
The pair is in freefall, closing down 5 out of the last 6 daily trading sessions, and is currently down nearly -9% on the current session.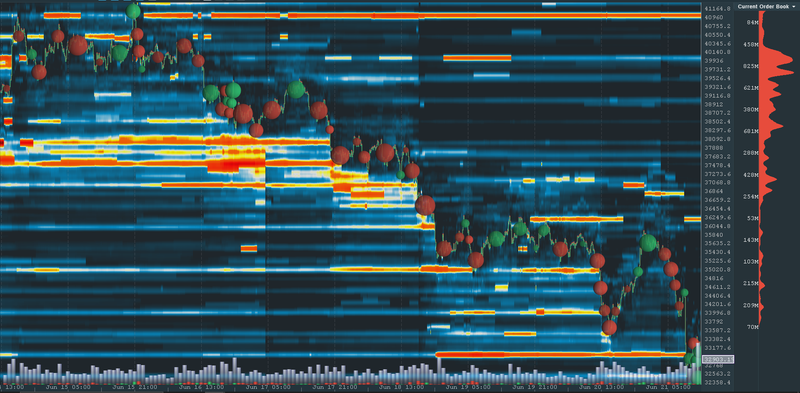 The pair has been stepping down through large Bids from 38,000 to as a low as 32,000.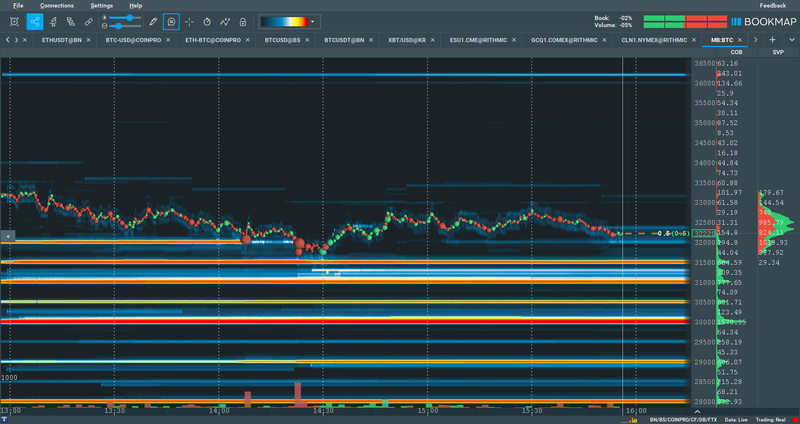 Zooming in further to view the action today, we see a huge quantity of Bids at 30000. This is also a swing low on the weekly, which if breaks may see the market crack wide open.
ETHUSD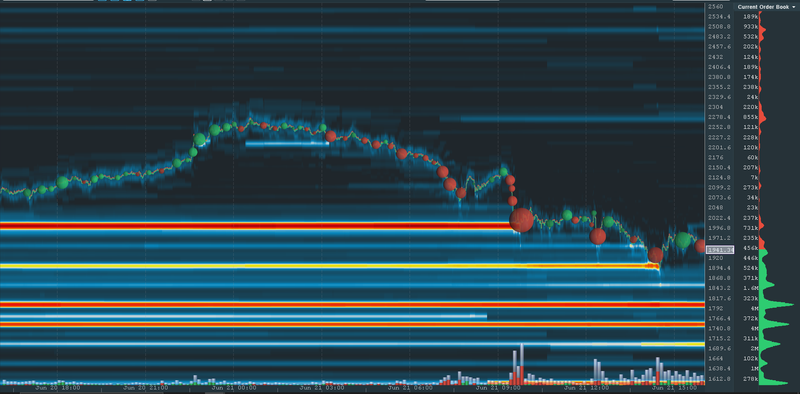 Huge Bids at 2000 seemed to halt the fall in prices for a short time, but eventually heavy sellers reentered the market and the pair dropped heavily again.
More large Bids levels at 1800, 1750, 1600. These are likely to be the next targets for the bears.
Receive updates about new articles
Follow us on social media