Crypto Market Outlook June 28th
The two main cryptocurrency pairs are still in a balancing act, unsure whether to continue the longer-term downtrend and confirm the bear market, or recover. ETHUSD closed down nearly -12% on the week, BTCUSD did less bad at -2.5%.
BTCUSD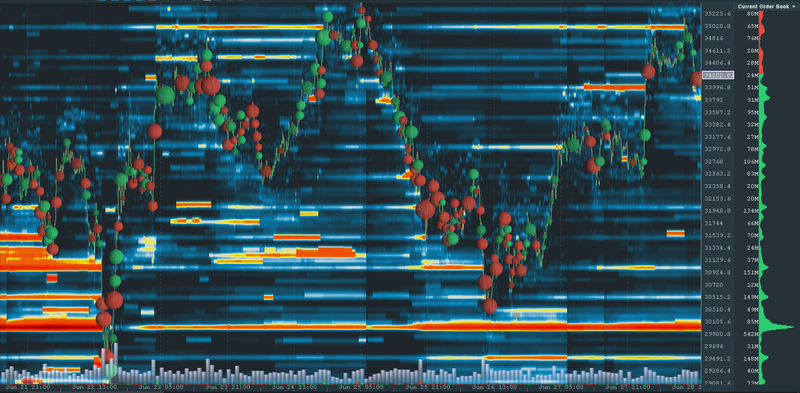 As we can see, the pair failed to breach the high above 35500 at the start of the week, the Offers around 35000 absorbing buyers.
30000 is a huge level. Bids await, but it's also a swing low and there is likely to be a capitulation if it breaks.
ETHUSD
Naturally a similar pattern here, except here it was Offers from 2000 through 2500 that absorbed the break of the high. Bids layered all the way down to 18500, but no large levels in sight.
All eyes on the swing low at 1700.
Receive updates about new articles
Follow us on social media