Crypto Market Outlook, March 1st
Last week was corrective for price, both ETH and BTC closing down over -20% vs the USD. If the fall follows through this week, it could be the start of a bear market. Otherwise, it probably was just a healthy correction in the bull market.
Let's take a look at what the charts are saying at the beginning of this week.
BTCUSD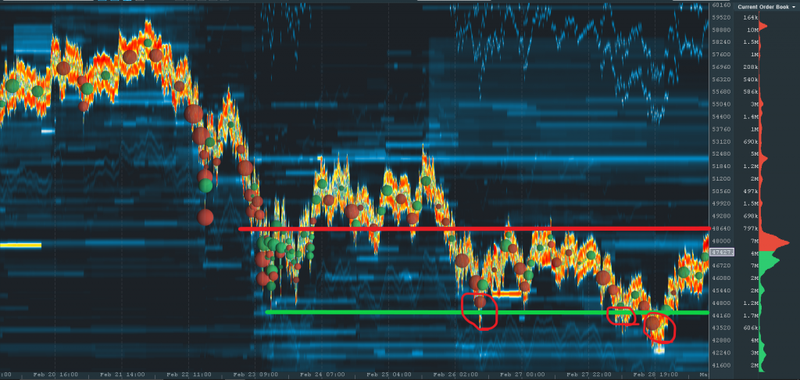 The $45k swing low was broken multiple times last week, but sellers never managed to follow through which is a bullish sign. There are always buyers willing to buy the dip on these pullbacks, but even when the large sellers managed to eat through their bids, they still lacked the conviction to take it further.
The battle of supply and demand is on as price approaches the $48.5k level—an area of previous support and then resistance. There are likely to be many stops above the level, and if buyers can push through, it may be the start of another gun for more ATHs.
ETHUSD
It was the same story for ETHUSD, except this pair seem to quite decisively break its $1.4k swing low, the area temporarily becoming a resistance level.
But early this morning during Asian hours, the pair managed to break back out through and absorb large sellers that wanted to retest the level.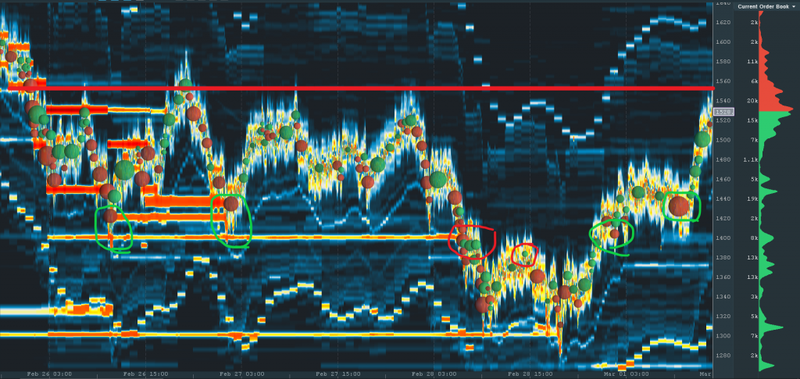 The area around $1.55k is one to watch. As with BTCUSD, a strong break through this swing high could be the continuation of the crypto bull market.
Receive updates about new articles
Follow us on social media