Crypto Market Outlook, March 22
Last week saw a corrective move for BTCUSD and ETHUSD, the pairs closing down -2.75% and -3.50% respectively.
This week should paint a clearer picture as to whether the correction has the chance of developing into a bear market, or if the long term uptrend will continue.
BTCUSD

This pair took out a large swing low under $56.3k over the weekend, liquidating a lot of longs. Prices eventually shot back up and the retest during Asian hours held.
Now prices are printing higher highs and the large offers at $60k could be next. Otherwise, a retest of the swing low and large bids at $55.5k could be on the cards.
ETHUSD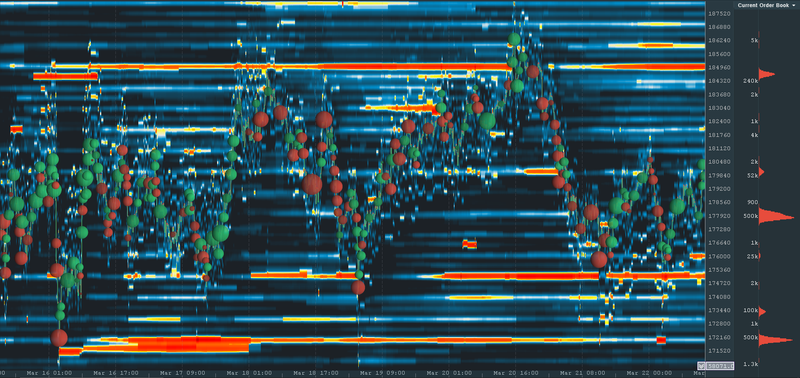 In an attempt at correlation decoupling, ETH went the opposite way over the weekend and penetrated a swing high at $18.5k. But buyers exhausted and prices fell back down to the low of the previous range, the large offers again accumulating at the breakout level.
$17.5k is a large level for bids, and $17.2k is a swing low.
Receive updates about new articles
Follow us on social media