Crypto Market Outlook, March 8
The week prior was a consolidation period, both BTC and ETH unable to decisively break out on either direction against the USD during traditional market trading hours. Hopefully things will become more clear as the supply and demand levels materialize, potentially paving way for a big move.
BTCUSD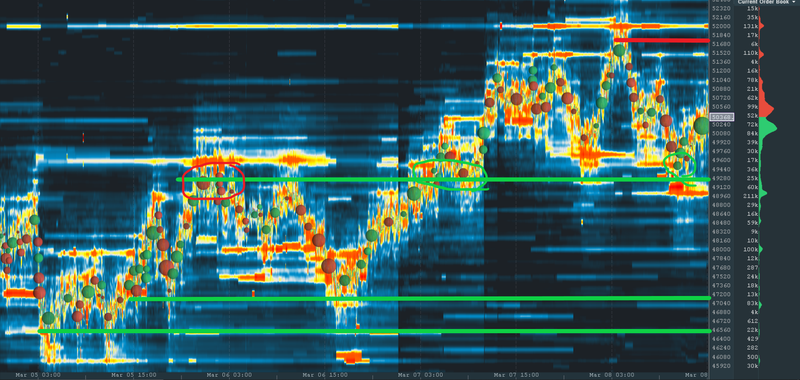 A few hundred dollars under the large offers at @ $52k is the last swing high on a higher timeframe. If buyers can break out here, there isn't much significant resistance until the last printed ATH around $58k.
The swing low is around $49.3k. This level flipped from resistance to support and buyers recently came in before it could even be tested. If it breaks and flips back to resistance, the stops likely to be waiting under $47.2k and $46.5k will be the next targets.
ETHUSD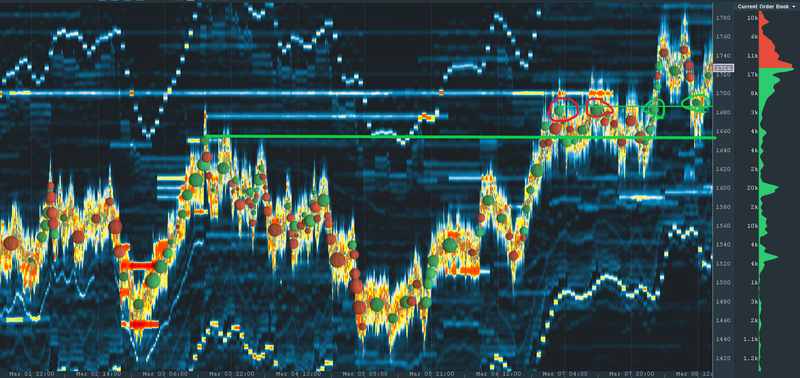 This crypto pair broke a swing high above $1.65k over the weekend and flipped a smaller resistance level into support @ $1,6850. Since ETH has broke a significant swing high while BTC remains suppressed, it could be the start of another period of outperformance for ETHBTC.
It remains to be seen whether BTC can catch up or if it will drag ETH down with it.
Receive updates about new articles
Follow us on social media