Crypto Market Outlook, May 3rd
New ATHs for ETH and a +15% up-week for BTC, last week was pretty positive for crypto. Let's see what prospects the heatmap holds for these pairs this week.
BTCUSD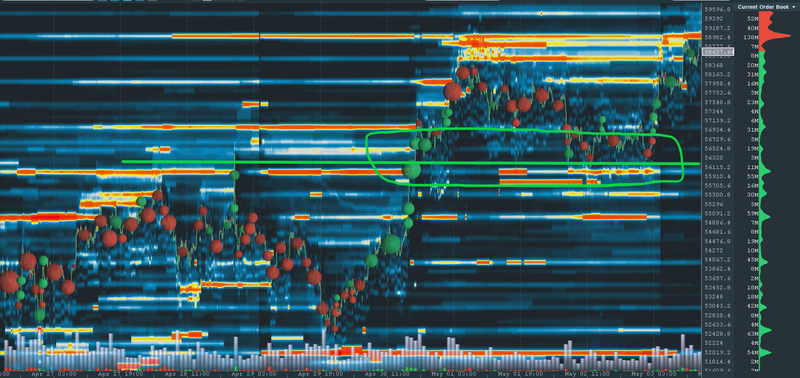 This pair broke through a swing high late on Friday, the level becoming support over the weekend. 56000 should remain support if the attempt at breaking the new swing high at 58000 currently fails. From there the next big support level is down at the 52 handle.
There isn't much resistance to the upside until the previous ATH at just under 65000 (differs by exchange). It's all about momentum from here, so if the buyers can keep pushing, the sky's the limit.
ETHUSD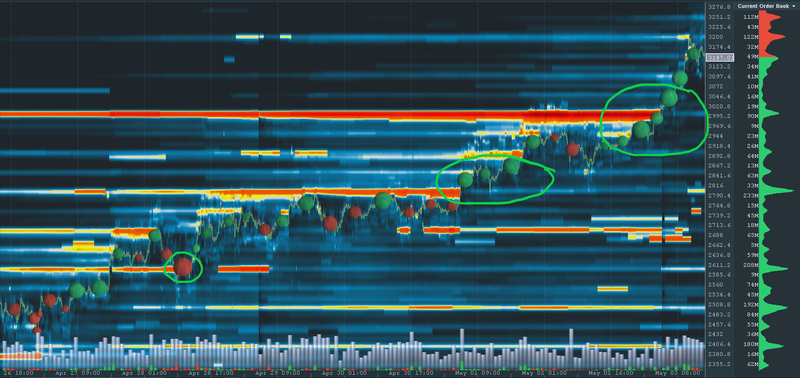 Ether is trading is new territory now, so support and resistance needs to be based on the heatmap and round numbers.
With prices stepping higher, sellers were absorbed at 2600 mid-week. Offers at 2800 looked to be capping prices, but strong buying ploughed through and the momentum continued through the fat layer of offers at 3000. This latter level will likely be support on any retest, with 2800 awaiting if prices manage to drop that far.
As with BTC, the upside for ETHUSD is all about momentum and the developing picture on the heatmap.
Receive updates about new articles
Follow us on social media