Weekly Crypto Market Outlook, June 14th
A third positive close for BTCUSD last week, up +9%. ETHUSD actually closed down -7.38%. Perhaps this is the beginning of the decoupling after the latter cryptocurrency's outperformance and then more aggressive crash.
BTCUSD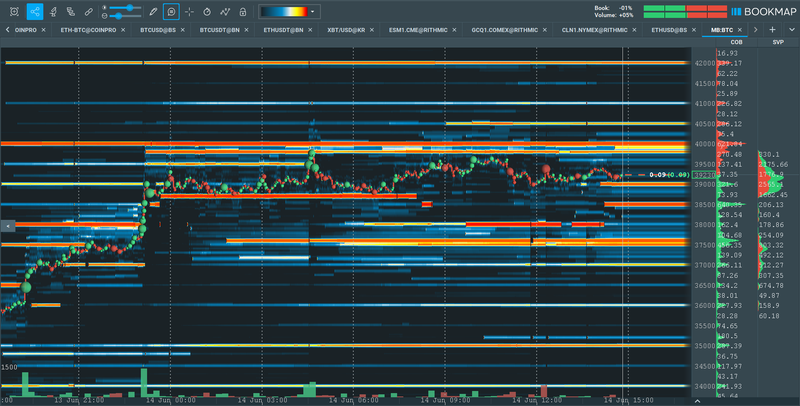 BTC is on another run to kick Monday off, blowing through large Offers through 38,000 and a longer-term wedge pattern, printing a higher high on the weekly chart.
The pair traded just shy of huge 40,000 offers, the buying being absorbed by Offers just below. But the huge Bids that appeared to support the rally then absorbed selling on the way down, and it seems that the upside is under threat once again. 40,000 and 42,000 Offers are the next targets to the upside. 39,000 Bids currently support prices, 38,500 and 37,500 sit below.
ETHUSD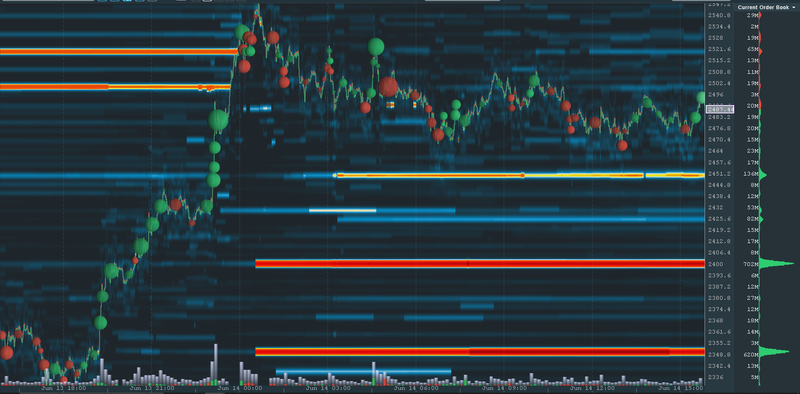 Similar moves here, the pair rising and breaking 2500 Offers before retracing. The pair is lagging BTCUSD and 2400 Bids are huge, 2350 also very big.
Offers above light.
Receive updates about new articles
Follow us on social media