Search found 4 matches
Search found 4 matches • Page 1 of 1
by thebear

Wed Oct 07, 2020 8:40 pm
Forum: Binance
Topic: Tick size issue
Replies: 2
Views: 766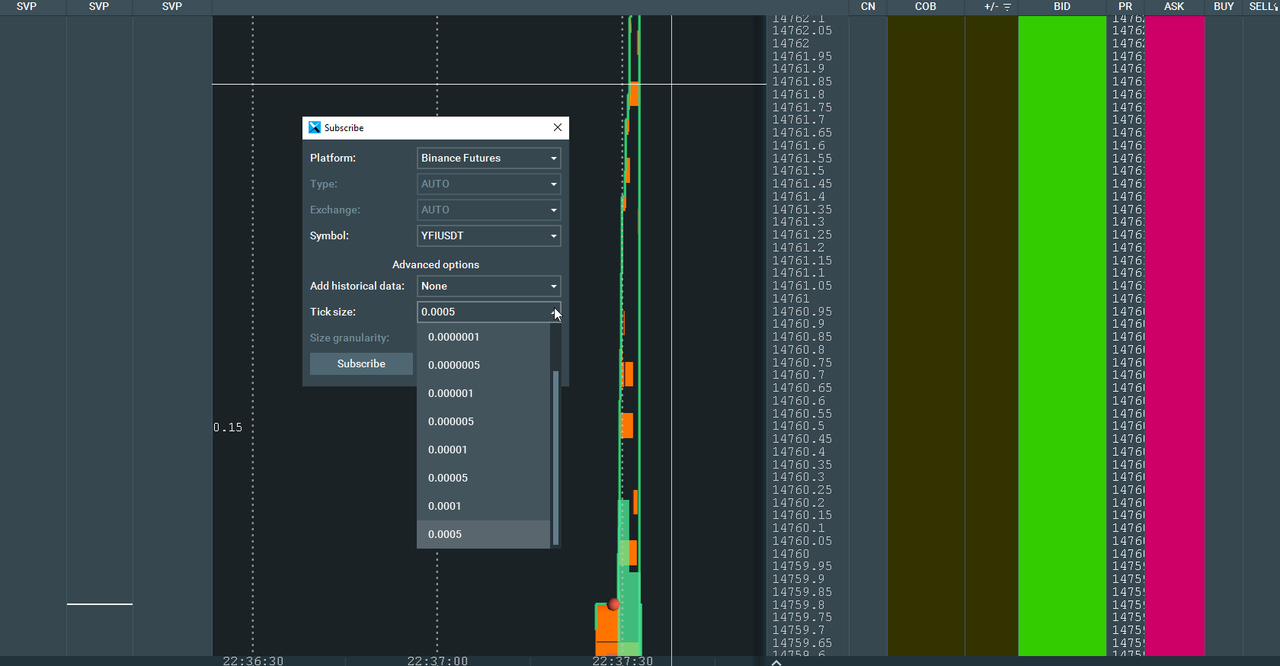 Tick size of 1 would be better, because right now its impossible to trade this through bookmap.
by thebear

Sun Oct 04, 2020 11:54 pm
Forum: Binance
Topic: Tick size issue
Replies: 2
Views: 766
Hi I've notice that there is some tick size issue with a lot of symbol on binance future,  For example for YFIUSDT the maximum tick size is 0.0005 which is a nonsense for something worth 18k. a ticksize of 1 would really be more logical, a lot of symbols have these kind of mistake which make them im...
by thebear

Thu Apr 30, 2020 12:07 pm
Forum: General forum
Topic: Dynamic vertical scaling
Replies: 2
Views: 4614
Hello Is there a way to make the vertical (price) scaling dynamic ? For example the timeline (horizontal) is dynamic by default which is fine. but the price is not. This is a big issue because when price is going out of range, i need to unzoom or to use the move function (by pressing M), this is not...
Search found 4 matches • Page 1 of 1