Layer 0 API
If you wish to use Bookmap with your own market data and OMS (Orders Management System), for both Replay and Real time, you need to connect to Bookmap Layer 0 API.
Click here to subscribe.
Here are 3 different use cases of Bookmap Layer 0 API:
Connect your own data to Bookmap API and: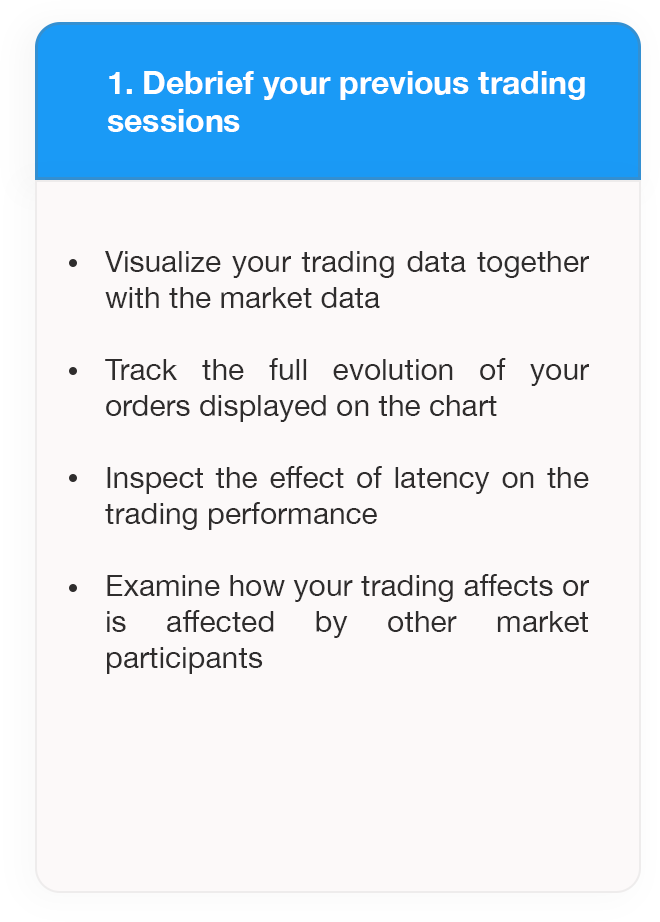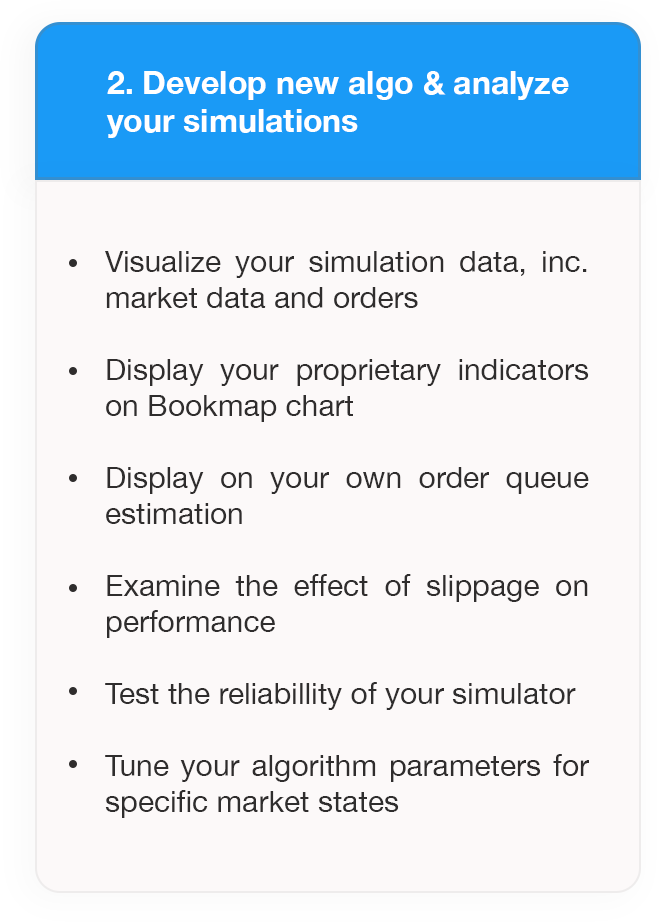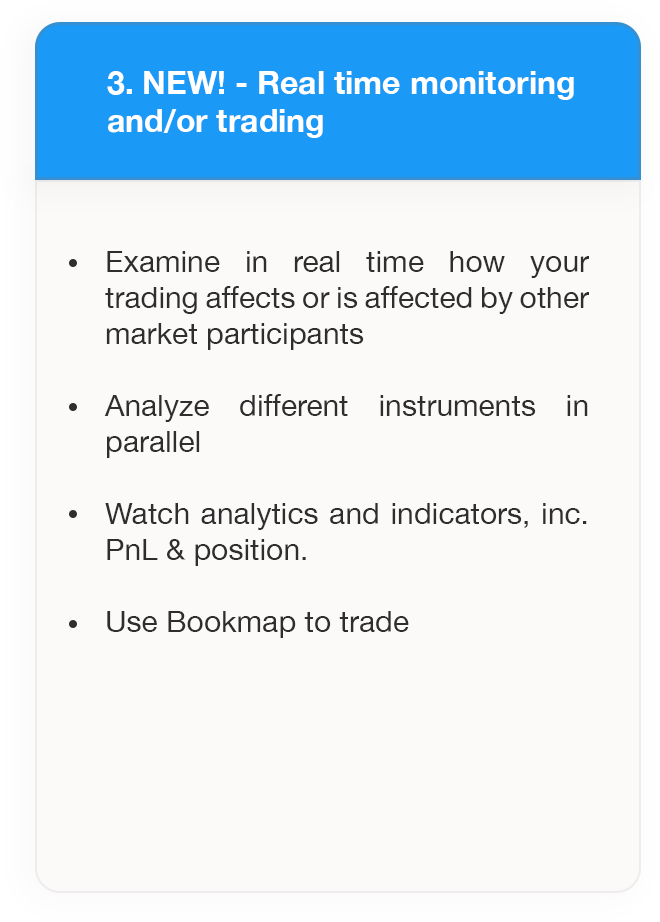 The diagram below illustrates how each of these 3 use cases can be integrated in a typical trading environment: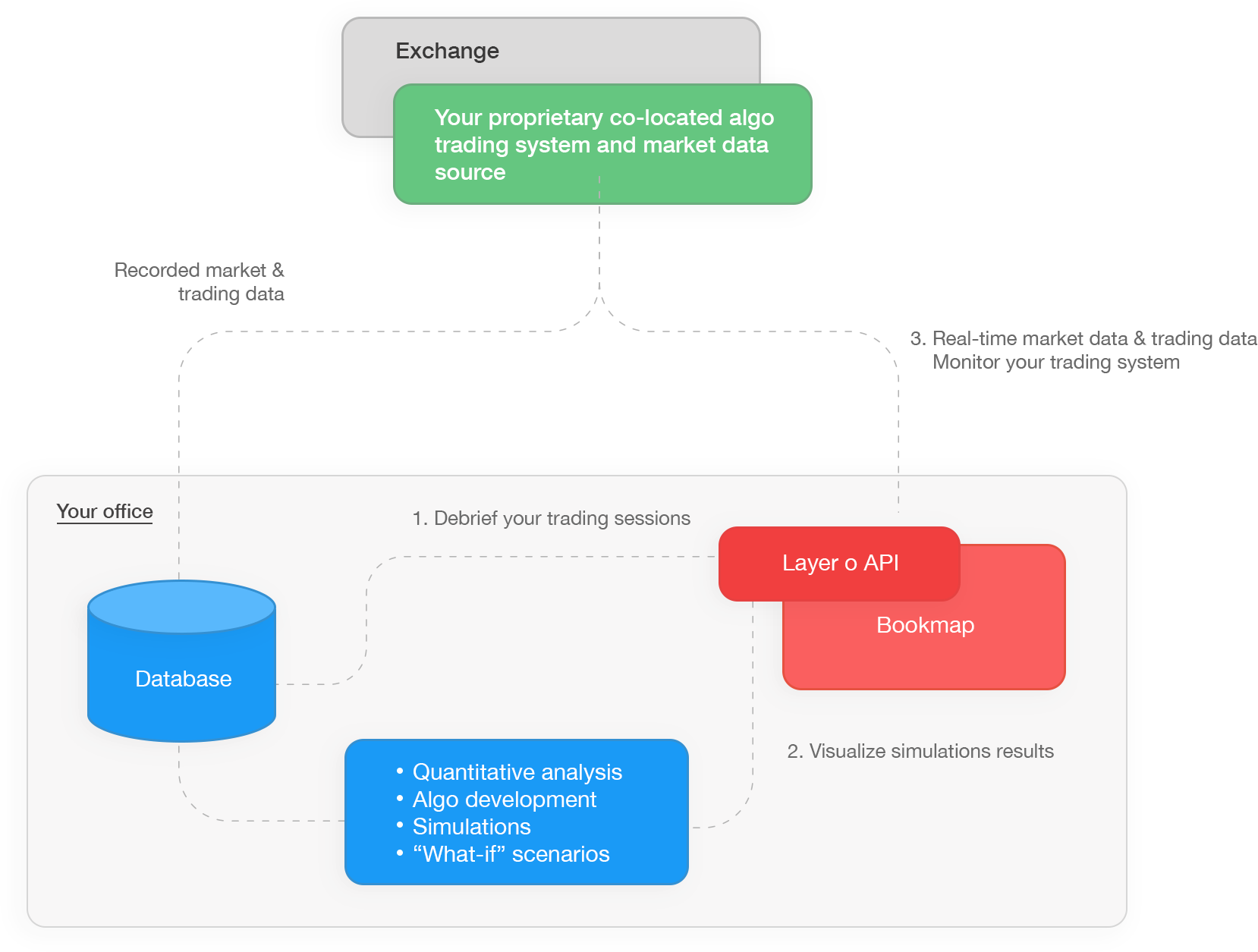 For more information on the API click here.
To leave us a message or to subscribe to Bookmap Quant please enter your details below and we will contact you shortly