Crypto Market Outlook, 11th October
Last week was an even better than the previous week for BTCUSD, which closed up +13.40%. ETHUSD took a bit of a breather after it's big jump up, closing up, but only+0.13%. Both pairs continue to make higher highs, and their respective all time highs are looking closer than ever, especially for BTCUSD.
BTCUSD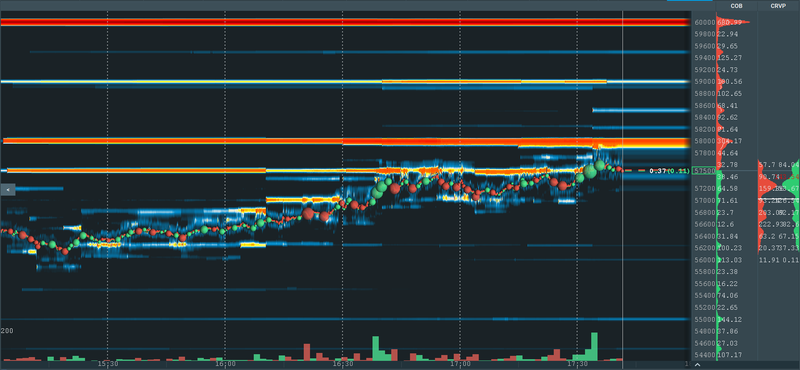 Cross-exchange liquidity looks to be all to the upside. The pair is currently taking out liquidity at $57,500 as this is written, and the next big level is slightly higher at $58,000. Further up, $60,000 is a huge level and a big psychological barrier before the ATHs.
To the downside, the only bids levels were mentioning are $56,000 and $55,000.
ETHUSD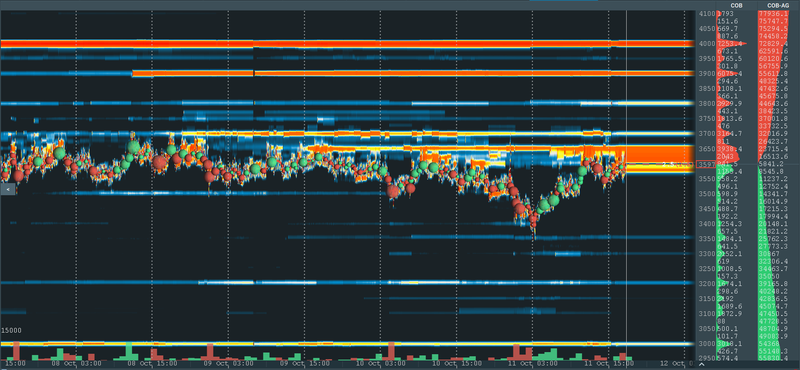 Similarly, this pair is in the process of consuming the topside offers. If aggressive buyers can break through, then large offers are waiting at $3,900 and $4,000.
Significant bids are at $3,350, $3,000, and $3,200. Larger bids are resting at $3,000.
Receive updates about new articles
Follow us on social media