Crypto
News & Announcements
Crypto Market Outlook, 13th September
Last week saw a pretty hefty pullback in the crypto markets, BTCUSD closing down -11.07%, and ETHUSD -13.80%. This downward trend seems to be continuing as we come into the new week.
BTCUSD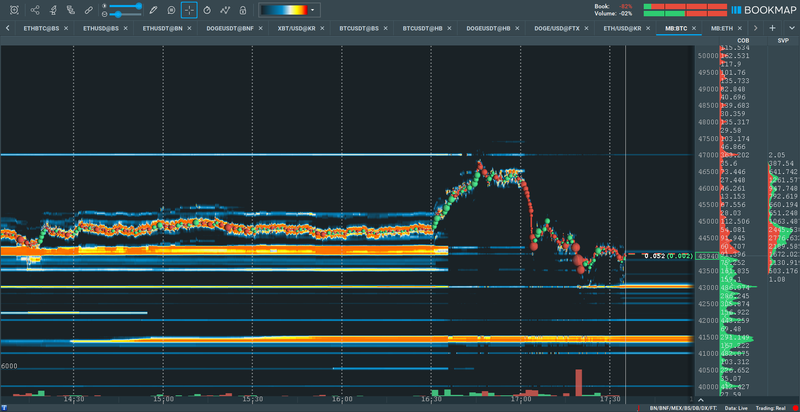 Heavy sellers are entering the market, managing to break through the 44100 swing low and thick layer of Bids.
Large Bids are forming at 41500. Offers are light above.
ETHUSD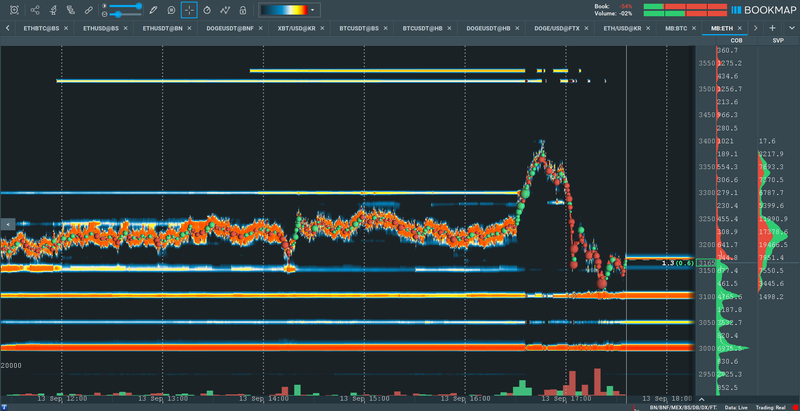 The second largest crypto pair by market cap is also seeing heavy sellers enter the market. So far they have traded just shy of large Bids at 3100, but they look to be vulnerable.
The are about 1.5x the size of Bids at the lower 3000 price level. Offers on this pair are also light.
Receive updates about new articles
Follow us on social media