Crypto Market Outlook, 18th October
Both BTCUSD and ETHUSD continued their uptrend momentum last week, each closing up over +12%. Both pairs are fast approaching their respective all time highs, but BTCUSD is the closest, approximately just 6% away.
BTCUSD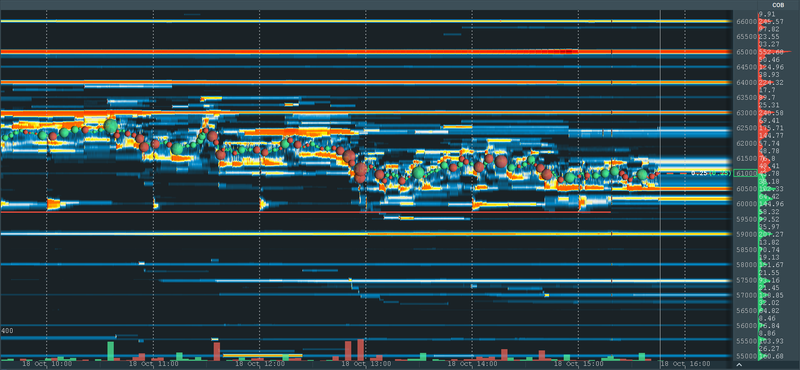 There are layers of offers at each thousand dollar mark, the biggest being $63, $64, and $65k. The biggest level by far is currently the latter level, $1k higher than the ATH.
Bids are now forming $60,500 – $60,100. There are also quite large bids at $59,000.
ETHUSD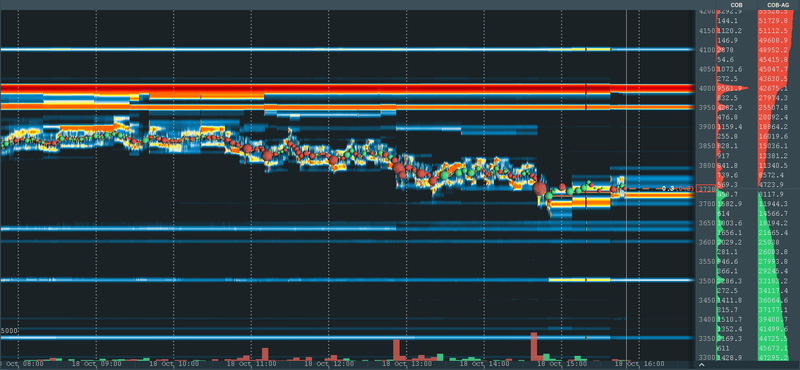 Most of the liquidity for this pair is to the upside, with a lot of offers at $3,950 and a huge amount at $4,000. The latter level is just a few hundred dollars below the all the high, but it is still a significant swing high.
The nearest significantly-sized bids are at $3,700, $3,650, $3,600, $3,500.
Receive updates about new articles
Follow us on social media