Crypto Market Outlook, 1st November
Last week was essentially flat for BTCUSD, the pair closing up just 0.8%. ETHUSD outperformed, however, making a new ATH and closing up +5% on the week.
BTCUSD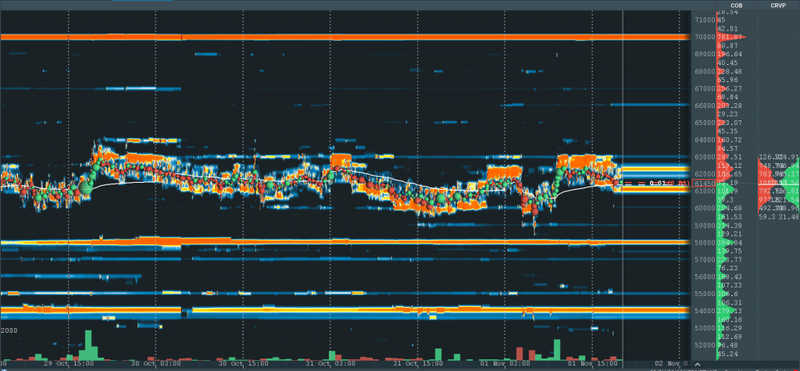 Prices are currently trading around the VWAP (Volume Weighted Average Price), with the closest level of large liquidity to the downside at 58,000. The next large level of bids is $54,000.
There are some offers at $66,000, just under the recently printed ATH. However, the biggest immediate level in the order book is the offers at $70,000.
ETHUSD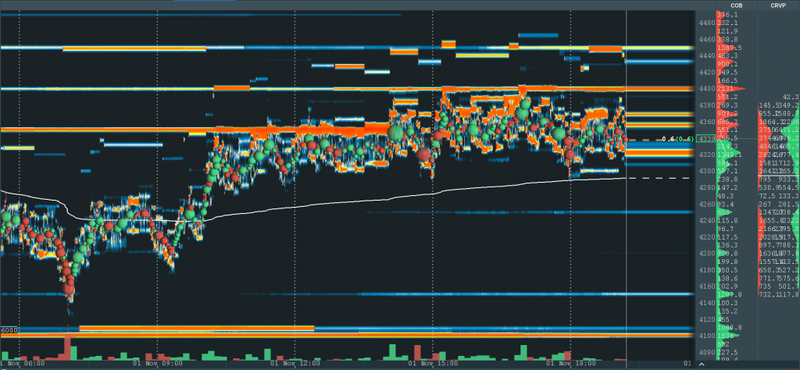 The ETHUSD order book sees the offers at $4,400 getting larger at the start of the week. The next offers level is $4,450.
Bids are $4,250, $4,150, $4,100.
Receive updates about new articles
Follow us on social media