Crypto Market Outlook, 20th September
Both BTCUSD and ETHUSD look to be continuing their downward trajectory this week. Whether this is just a pullback or a reversal to the longer term uptrend is the big question.
BTCUSD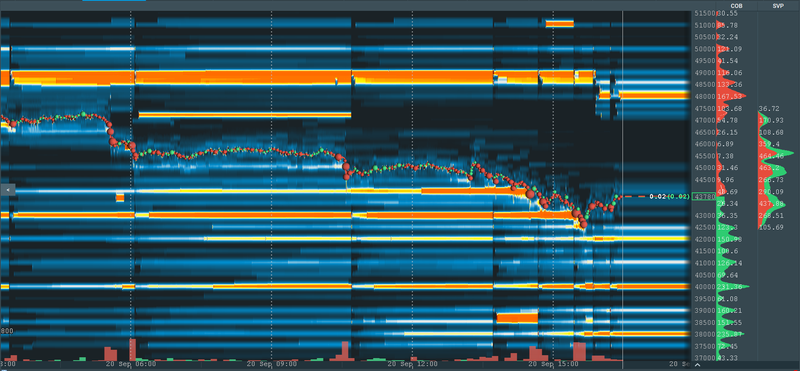 Heavy sellers hit the market overnight, following through to fully consume $43,800 and $43,000 bids. The pair is having a breather now and prices are bouncing back, but offers have lowered to $48,000.
Bids at $42,000 are pulling, but they are adding at $40,000 and $38,000.
ETHUSD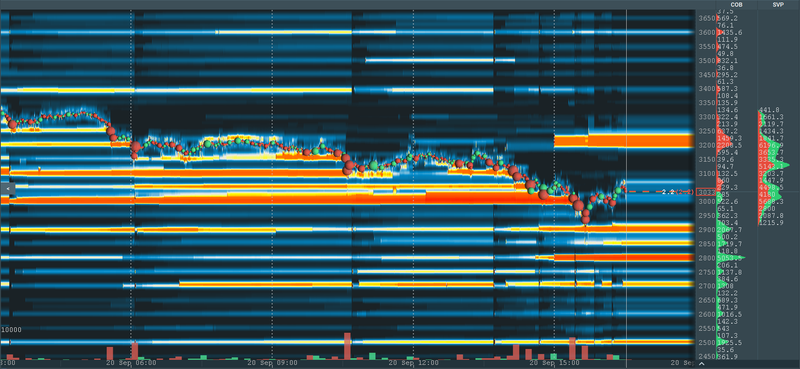 Here the selling became larger coming into the US session, taking out a huge layer around $3,000. Now $2,900 seems to have absorbing selling, but a large layer of offers has appeared between $3,200-$3,250.
Bids are still resting at $2,900. More at $2,580, twice the size at $2,800. More at $2,700 and $2,500.
Receive updates about new articles
Follow us on social media