Crypto Market Outlook, 26th October
BTCUSD suffered a minor retracement after breaking all time highs last week, the pair closing down -1.10%. Whereas ETHUSD closed up +6.17%, it didn't really break the all time high decisively. This week sees the uptrend continuing, and those respective highs will be the big questions.
BTCUSD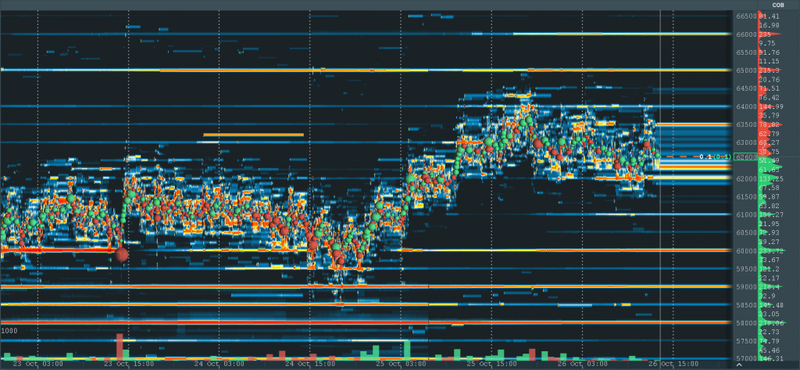 Offers are waiting at $65,000 and are also forming at $66,000, $1k below the latest all time high.
Bids are reappearing at $60,000 after being fully consumed by aggressive sellers one day ago, but lacking the momentum to follow through and sell lower. More bids at $59,000, larger at $58,000.
ETHUSD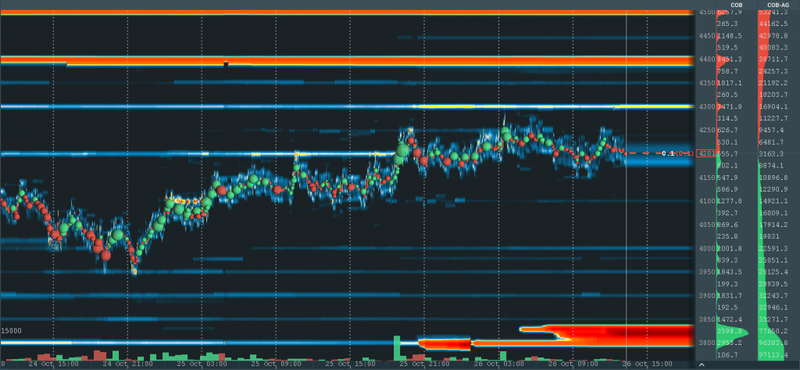 Offers are at $4,300, very large around $4,400 (ATHs) and $4,500.
Bids are light at $4,000, $3,950, $3,900, but very large and layered from $3,800 to just under $3,850, which is also the swing low of the spike down after initially making all time highs on most exchanges.
Receive updates about new articles
Follow us on social media