Crypto Market Outlook, 27th September
The crypto market saw sharp down moves which retracted towards the tail-end of the previous week, printing a 39,600 low but a close of 43,160 (-8.46%) for BTCUSD, and a low of 2,650 with the close at 3,064 (-7.95%) for ETHUSD.
Both pairs are now trading above their weekly swing lows. If these levels hold, it will be a bullish sign for the crypto market. Otherwise, the downtrend threatens to continue.
BTCUSD
Large offers are waiting at 45,000, but the most liquidity is currently to the downside. The 45,000 level is also a swing high, and sits just under the 200d sma, which could potentially act as resistance. Large bids are at 40,000, larger at 38,000. Also 35,000.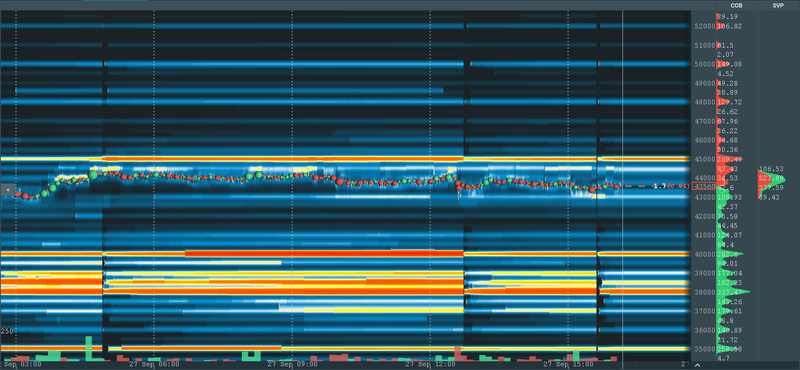 ETHUSD
The second largest cryptocurrency has a similar-looking order book to BTC. The next largest layer of offers sit at 3,200, from there looking very light.
The majority of immediate liquidity is in the form of bids, from 2,700-2,600 to 2,500.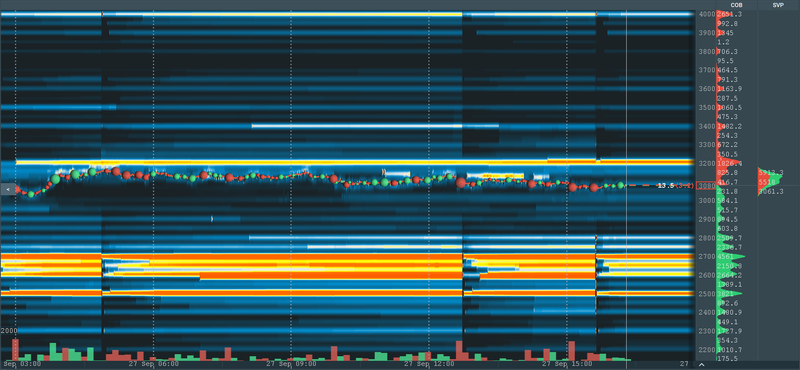 Receive updates about new articles
Follow us on social media