Crypto Market Outlook, 4th October
The crypto market surprised many last week, as the two biggest cryptocurrencies shifted gears from a downtrend to close the week up over +11%. If this upswing can cancel the previous downtrend will likely be decided this week.
BTCUSD
The current Multibook chart shows the next large resistance level as the phycological 50,000 round number. Above that, the book is pretty light in comparision.
Bids are being met by price at 47,000 right now, with more at 45,000. The next large levels after that are 41, 40, and 38,000.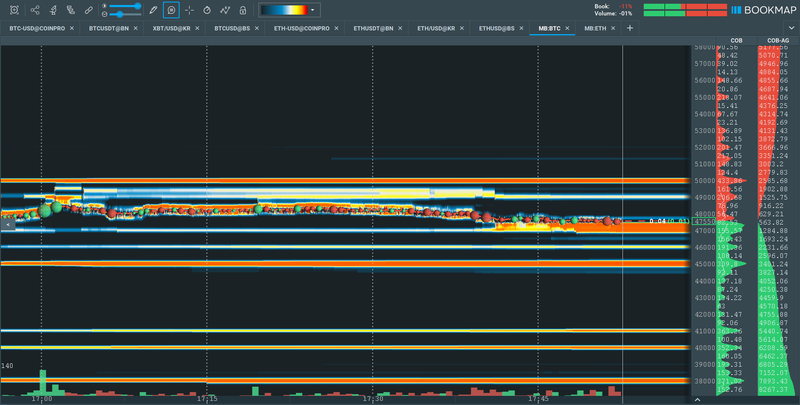 ETHUSD
This pair sees offers at 3,500 and much larger at 4,000.
Bids are resting at 3,000 and 2,800-2,700. The next large bids level from there is 2,500.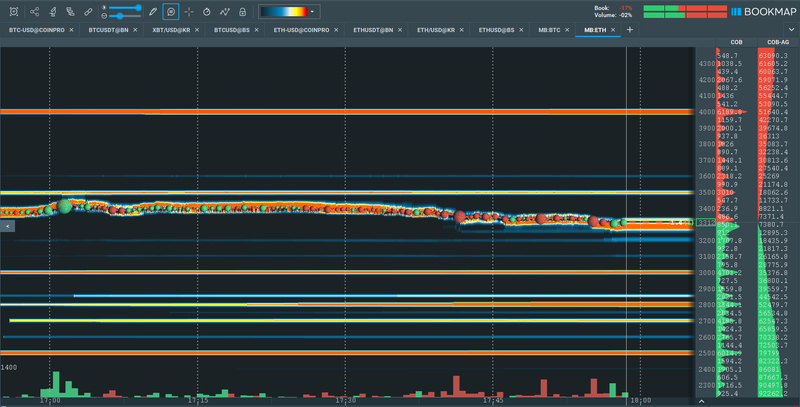 Receive updates about new articles
Follow us on social media