Crypto Market Outlook, July 2021
12 July 2021
Both BTCUSD and ETHUSD closed down -2.9% and -8% respectively last week. The pairs have been stuck in ranges for nearly 2 months, faking out a few times.
BTCUSD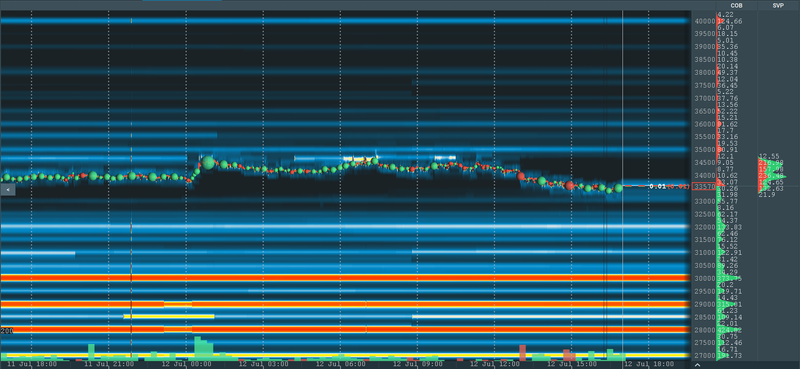 32000 is a swing low, and below there are large Bids at every $1k handle from 30,000-28,000. Upside light, and momentum currently looking weak.
ETHUSD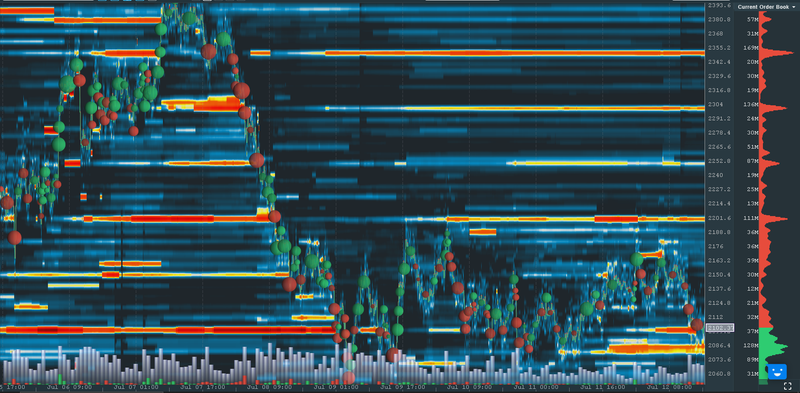 This pair currently drifting into some Bids at 2080, after 2160 Offers absorbed buyers earlier in the day.
Large Offers at 2200. Bids 2050 (multi-day swing low) and larger at 2000.
19 July 2021
BTCUSD closed down -7.24%  and ETHUSD -11.59% last week. Both pairs approaching long-term swing lows established a month ago. If they break, if could be the confirmation that crypto is in a bear market.
BTCUSD
This pair opened the week by blowing through $31k Bids, the next big level being $30k. The swing low printed from one month ago is at $29k, which if breaks could lead to a very large fall.
Offers above light to nonexistent in comparison.
ETHUSD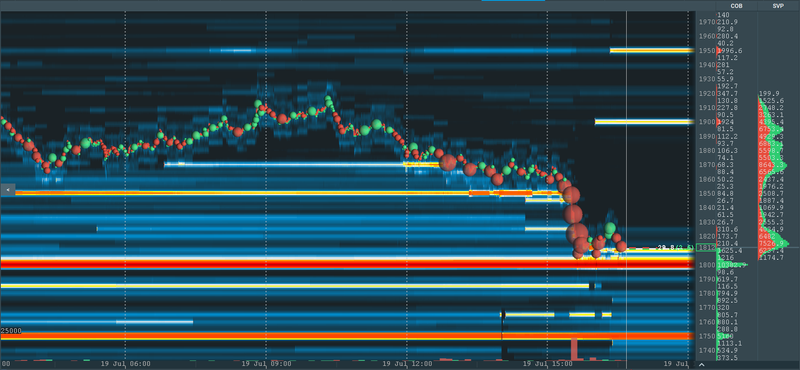 Similar order flow here. Large sellers looking like they are about to take 1800 Bids. Next big level at 1750.
Offers light at 1900, 1950.
Receive updates about new articles
Follow us on social media