News, Updates & Announcements
dxFeed launched US Futures data for Bookmap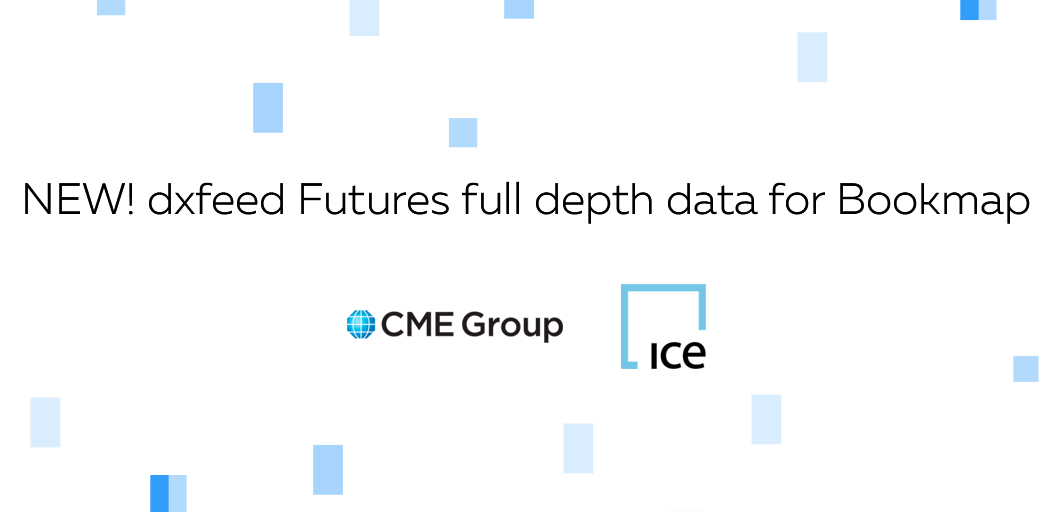 Due to our partnership with dxFeed, Bookmap users can now power Bookmap with low latency full depth Futures data.
    Currently, dxFeed offers 3 data packages for incredible pricing:
Individual connections to CME / CBOT / NYMEX / COMEX for $29 per month each

CME bundle of CME, CBOT, NYMEX, COMEX for $79 per month

ICE for $179 per month
    Merging Bookmap platform functionality with dxFeed high-quality Futures feeds will enable traders to observe and analyze all the changes in the Order Book of the most-traded Futures Markets: CME and ICE.

    Advanced Bookmap indicators and analytical tools will show hidden and explicit actions of Large Traders that impact the market.
    If the platform you use is not supported or if you wish to have full depth of Futures market data, this could be a good option for you. No additional credentials are required – you can purchase the data directly from your Bookmap account.
    See how to add dxFeed connection on Bookmap
    Act like the big players. Use full market depth Futures data from dxFeed!
    Check for pricing on the website.
Receive updates about new articles
Follow us on social media