From a Broken Business to $350K in Funded Account Tests: An Interview With Pablo Pereira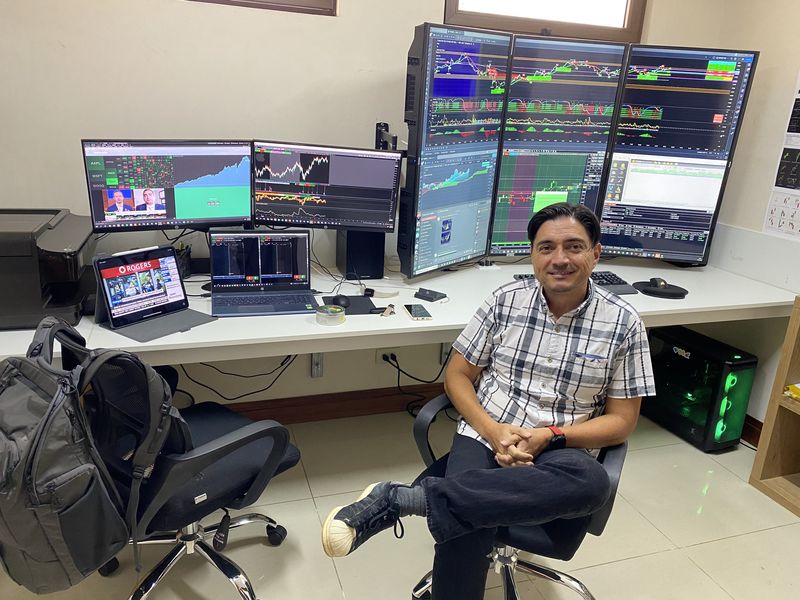 This article is based on an interview with Pablo Pereira. Conducted by Owain Higham.
How long have you been trading and how did you get into it?
A bit more than a year and half. I became consistently profitable recently, passing a $300K funded account test with Apex Trader Funding, and another one with Earn2Trade of $50K.
I am 52 years old, an architect and real estate developer from San Jose, Costa Rica. In 2020 with the pandemic ongoing, my own company went broke and I decided to change my financial life and destiny, I wasn't going to look for a mediocre job after more than 20 years being my own boss managing a lot of employees and responsibilities, so I embarked on this career change with no plan B. I decided to become a full-time professional day trader. 
Being self-taught with hundreds of YouTube videos and +/-3,000 screen hours under my belt, I hired a mentor a few months ago who showed me the way of the funded accounts and switched to futures. He also helped me with my emotions, turning my mind to statistics and probabilities mode. 
What instruments do you mostly trade?
Futures. Only indexes, mostly ES, NQ and YM. I've tried crude oil as well (CL) but not too much. 
I use NinjaTrader 8. I started with crypto using bots, then I learned stocks and options. Never tried Forex.
I became a millionaire (paper trading) trading $AAPL options, hehe. But when I finally went live the magic disappeared, then I realized that my ThinkorSwim platform gave me privileged fills and exits in the order book. Oddly, I've never blown a real account, but been close though.
How would you describe your trading style?
100% scalper on a 1 min chart, using price-volume action and supply and demand zones. Always looking for momentum and breakouts (I still use too many lagging indicators for confirmation and my screens are still too noisy. I am working on it).
I don't know if I could become a swing, position trader or even a long-term investor, I can't sleep well with drawdowns, reversals or market manipulation during the long term. I think I need more experience, still too much to learn.
What is it that you like about Bookmap so much?
After reading a lot about the tool on Reddit, I finally decided to pay for one month of Bookmap to try its full capabilities using my trading tools. When I finally plugged in my Rithmic account data account and Ninja Trader, it was like having x-ray lenses on. I was able to see the entire "minefield" of smart money, how the algos were working and possible traps. Seeing the icebergs and how the price was chasing liquidity zones, it was a WOW moment.
I realized that I was in front of a game-changing tool that potentially gives an edge if you learn how to use it properly and can anticipate your fills and exits before the pros. 
But there was one big problem for me; everything happened so fast in Bookmap that I was not able to make any decisions and take advantage of the tool. So I decided to go back to the basics and learn order flow, reading the tape, cumulative delta and of course to make some money from the market to afford my Bookmap subscription. 
I'll be back soon when ready, for sure (even though my mentor says that I do not need to overcomplicate my strategy in order to make money), but the truth is that it is exciting to see Bookmap working on my screen. 
I want to master it someday and to show my middle finger to the institutions and hedge funds. Revenge would be so sweet!
Receive updates about new articles
Follow us on social media