Trading Depth Interview #3: Bret Bossenberry, Futures, Options, and Stock Trader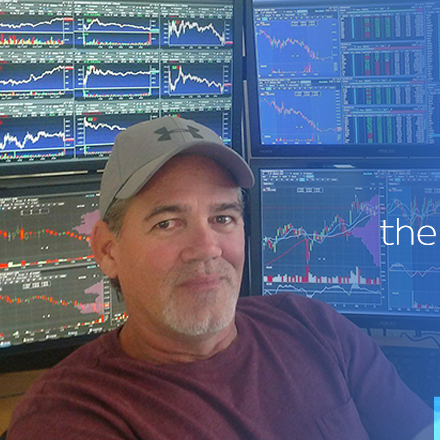 Bookmap continues the series of inspiring interviews with successful traders. We had a pleasure to talk with Bret Bossenberry who has traded various assets but likes equities the most.
    His life path is not the easiest one: after owning several successful businesses, he went bankrupt during the subprime mortgage crisis of 2006. In turn, a good friend introduced him to day trading in 2008 that allowed Bret to become very successful in a short time.
Thank you for your time, Bret. Professional traders' stories benefit other traders a lot. Please, tell us a bit about your career background.
    Yes, sure. I've been trading for about 10 years now. I traded futures for 4 years, but I mainly trade stocks and options. Usually all big names like Facebook (FB), Apple (AAPL), Google (GOOG), and Amazon (AMZN). I traded the SPY a lot too. Although I had luck trading the futures market such as /ES / GC and /CL, I like equity options more.
    I have a chat room with approximately 40 traders which is really beneficial. In addition to that, I have a couple of FB groups with around 10,000 people in total where we all share knowledge, ideas, and trades.
Have you tried trading cryptocurrencies?
    No. I would not mind trading them though I know a lot of people on both sides of that market some made a small fortune and some lost a lot. I was close to getting involved but a divorce got the best of me and the real estate market took the rest.
Sorry to hear that. But it's life, nobody has guarantees against certain circumstances. Essentially, this is what makes life stories so interesting to read. We found out that you struggled enough during the crisis of 2006. Nevertheless, this way you learned about trading which was life-changing, wasn't it?
    I started in 2007, watching it for a year first. I had a passion for trading. It helped me get out of a bad situation. It helped me along but eventually, I started losing. I turned $25,000 into a couple hundred thousand in about 4 months. In fact, I ended up losing part of that money over the next years to survive the real estate crash and all my empty houses. At that period, I traded stocks, not options. I tried penny stocks and did pretty well. I got comfortable and, again, I lost a bunch. Then I went into the futures market and I liked that.
    I was introduced to Bookmap and traded volume profiles, and just different strategies. You know FuturesTrader71, right? So I started watching his stuff and it was an eye-opener about the algos, iceberg trades, and order flow. It was Bookmap that he used and it opened my eyes to being able to see order flow and other patterns. I loved the software and I watched all the webinars and I understood everything. Since I haven't traded futures for a while I quit using Bookmap but when Bookmap released a version with equities, I immediately was on board again.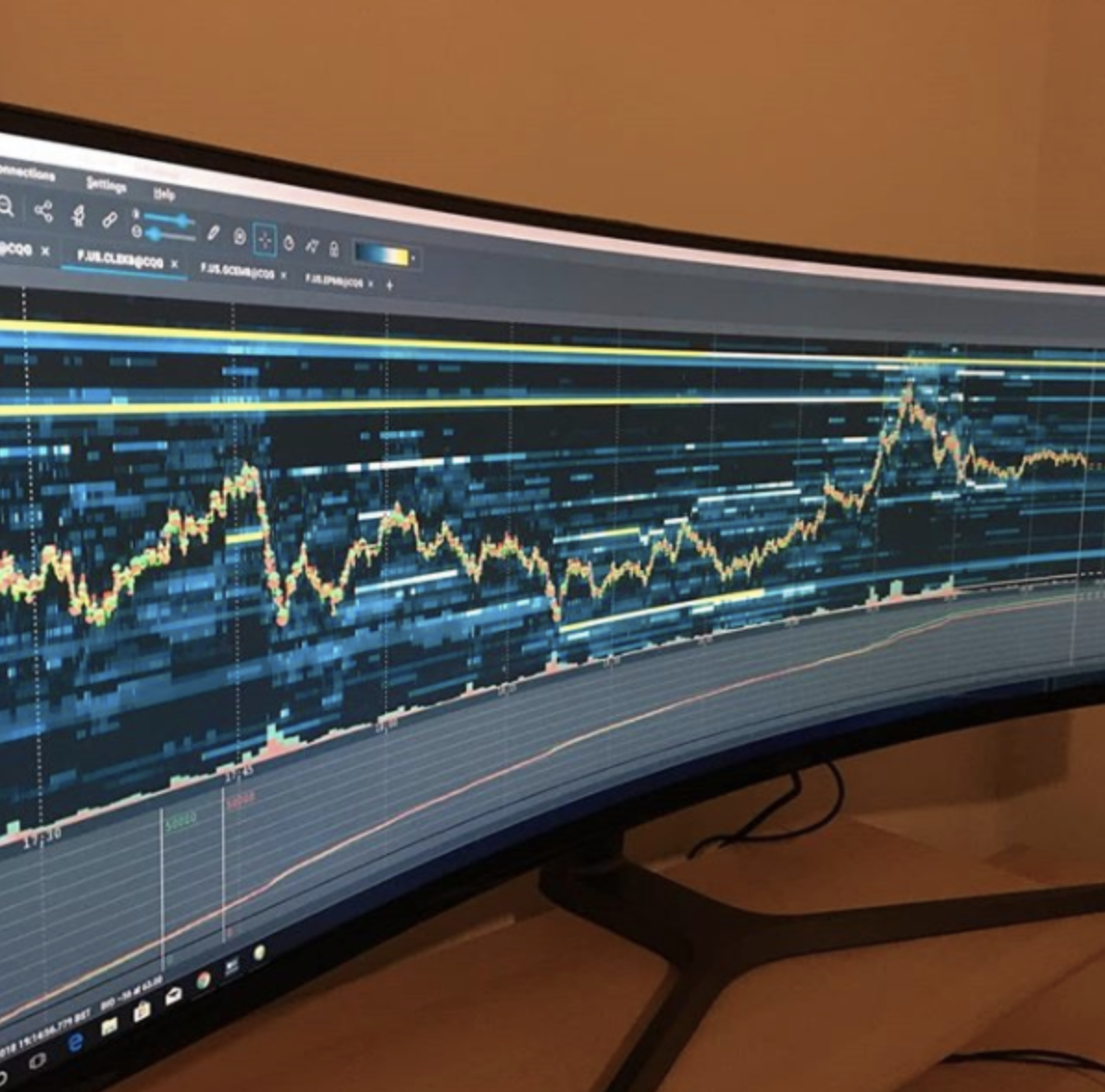 How much time do you spend on trading every day?
    Personally, I trade every day from about 8:30 in the morning and generally, I am done by noon.
In terms of strategy, what's your personal one?
    I trade support and resistance. I do not use a lot of indicators, I just read the candlestick patterns. Once I see range contraction and consolidation, it usually has a huge breakout when you catch that run. I do not feel comfortable with overnight trades. I only day trade.
    Also, I trade an inside bar strategy. It's a consolidation strategy: I look for breakouts, ups, and downs. It works pretty well once you learn it. I learned that range contraction leads to range expansion. I like to watch multiple-time frame strategy which is a 60-minute, 30-minute, and a 15-minute. When you catch those breaks, you do pretty well. If you catch a ride, it's usually a very profitable strategy.
What about risk management?
    Everybody has a different risk tolerance level. My risk tolerance is usually about is $500 a trade.
Have you had some funny episodes during your trading career?
    The good part or the bad part? *laughs*
Maybe both.  
    Ok, best trade ever was a penny stock 880,000 shares from .005 to mid and high teens ended up $126,000 in 6 weeks.
    Worst trade… One day I got into a trade, (SVA) and I was up $4500. Then I went to shower; when I got out, I was down $4000. I said: 'What a heck is going on?' I am drying off, looking at the screen and saying: 'Oh my God!'
    It was the biotech industry that I traded. I read the news to see what happened. Eventually, they had an H1N1 vaccine developed which was good. However, the company informed: 'Although we got approval in Europe, we did not get one in the United States and it will take years of testing…' So the thing just started free falling.
    I was in a hotel at that time and somebody kept knocking on my door saying 'Housekeeping, housekeeping!' I replied: 'Please hold on!' trying to figure out what to do with the situation I let it ride. By the time I left, I was down $8000. I almost bought some more shares to average my cost down thank God I didn't.
    When I woke up the next morning, I checked the balance: I was minus $27,000. I was with E-trade at that time and when the market opened, the margin department stepped in and sold it. I lost $27,000 overnight! It was my biggest loss, I will never do it again. ALWAYS STICK TO YOU PLAN!!!
In this regard, what does the word "trader" mean to you?
    To me, a trader is a lifestyle of freedom when you don't have to be married to a job. When you can trade when you want, and then spend the rest of the time with a family. For example, I can get into a market really quick and make $300-$400 in 15 minutes. Then I am free and can take kids surfing, go fishing or playing for example.
We encountered your account on Instagram. What was the intention behind?
    I didn't grow it much. It's mostly my pictures and motivation for traders. The main social media is my Facebook groups with a few thousand each, the biggest is OFF THE CHART TRADING. The last couple of months it just started to explode; people want to learn how to trade. Of course, they jump from one chat room to another, and I am fine with that. We just try to help people become successful traders.
What about your hobby?
    I like fishing. We go offshore often. Usually, we catch a snapper or a dolphin. Also, love to scuba dive and surf.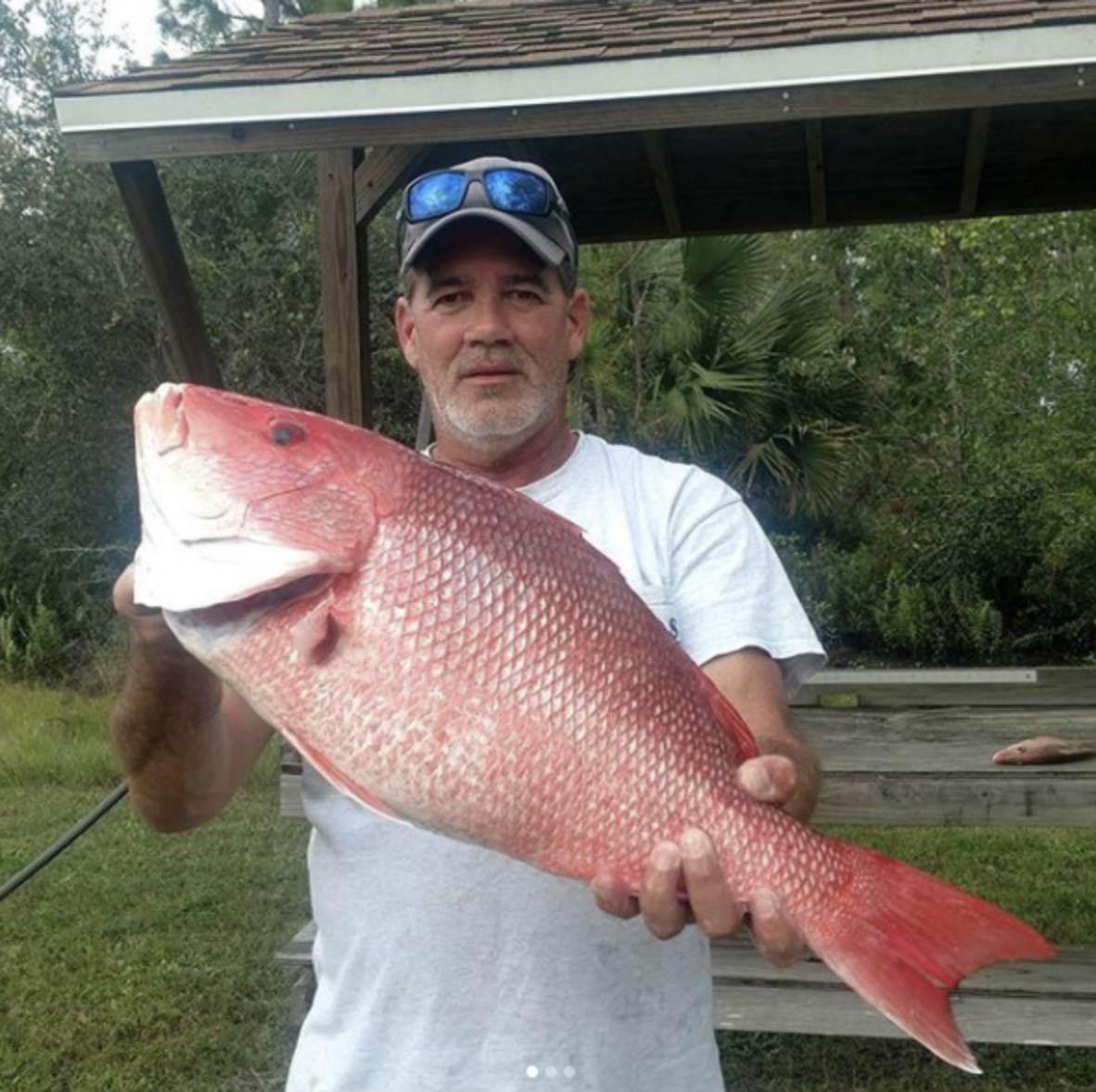 As we saw, liberty is one of the core life values of yours. What about others?
    Others are integrity and family. I also believe in karma: what goes around, comes around. I love helping others. The same when I was in real estate and helped my friends purchase cheap houses and rehab them, almost everyone made money or got a great deal on their own home. It's just a good name and reputation.
    It is also important for me to help my family if they struggling. I can show them that there are different ways to make money. Wife and kids are important to me. I have family in California, North Carolina, Tennessee, and all over Florida. I like to spend time with them all.
Do you follow any great traders?
    My mentor was John Carter with Simpler Options [online trading seminar], he is the best options trader I know. For small caps, I followed and learned from Bob Garrett who owns Stocktradeideas.com. He's a very profitable and consistent trader. We eventually ended up partnering with each other in our chat room where we off a FREE WEEK TRIAL. There are a couple of others but mostly I trade on my own with Bob and our team.
Perhaps, you could also recommend some books?
    The one great book I once read was Market Wizards by Jack D. Schwager. Though I don't read a lot, I prefer practice to theory.
What are your plans for the future?
    We are in the process of building our trading chat room, helping people and grow and learn and make money all at the same time. I try to make anywhere from 500 to 1000 dollars a day. Somedays you make a lot more some days you lose, so I now keep losses small. However, usually, when I reach my goal of $1000, I just shut down my computer and move on or stay in the room and call out trades for members. After all, it's about buying freedom to do what you want when you want.
Some advice to our readers?
    As far as trading goes, start small. Try to trade a demo account. If you start with large sums, you may blow up your account. Always have a plan…PLAN YOUR TRADE AND TRADE YOUR PLAN.
    Another psychology trap I see is a misunderstanding that it's all about the money. It's not about the money, but about being consistent. I know a few people who blew their account because they played big or didn't cut their losses. Fear and greed drive the market. Remember this.
Thank you, Bret, for sharing your ideas and experience.
And to our readers: if you like it, comment below and share with friends.
This is part of the Trading Depth project, a series of inspiring interviews with successful traders. For more interviews with traders follow our Twitter and Facebook.
Receive updates about new articles
Follow us on social media