RWLK Top Gainer, 5th November 2021
Written by: Owain Higham
As the US markets open today, RWLK (ReWalk Robotics, Ltd) is the top gainer as it opens up +37.99%.
Why has RWLK Opened Up +37.99% today?
Fundamentally, this is likely related to yesterday's news that the FDA awarded a Breakthrough Device Designation for the company's exo-suit. This could mean that their latest device could enter the market faster than previously thought.
The $2 level, just under where the market opened, was also a significant offers level that started to pull in the previous trading session.
Why is RWLK Retracing?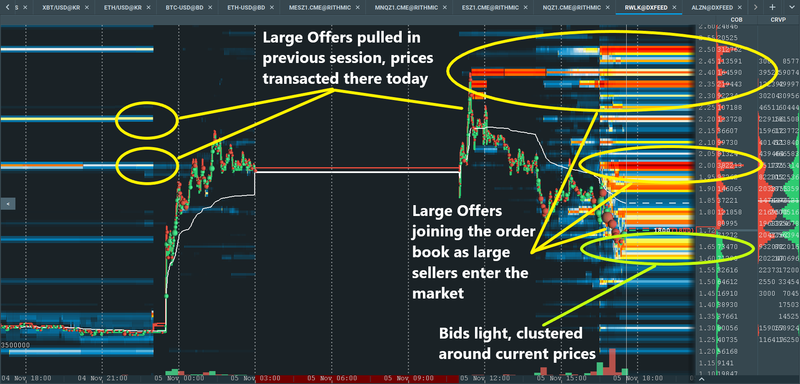 Having traded a high of the day at 2.43, the stock price is now falling and trading as low as 1.66 as aggressive sellers enter the market.
Fairly large offers at 2.40 have joined the order book. There are even larger offers at 2.00, over twice the size.
Bids are quite light to the downside, the largest bids being clustered around where prices are currently trading between 1.60-1.70 at the time of writing.
Prices are also currently trading under the VWAP (Volume-Weighted Average Price) which has acted as resistance multiples times today so far.
Disclaimer: This content is for informational purposes only and is not trading advice.
Receive updates about new articles
Follow us on social media