Weekly Crypto Market Outlook, June 7th
Pretty much flat for BTC last week, whereas ETHUSD closed up +13%. Upside momentum needs to build, otherwise those previously printed swing lows could be tested in the medium-term.
BTCUSD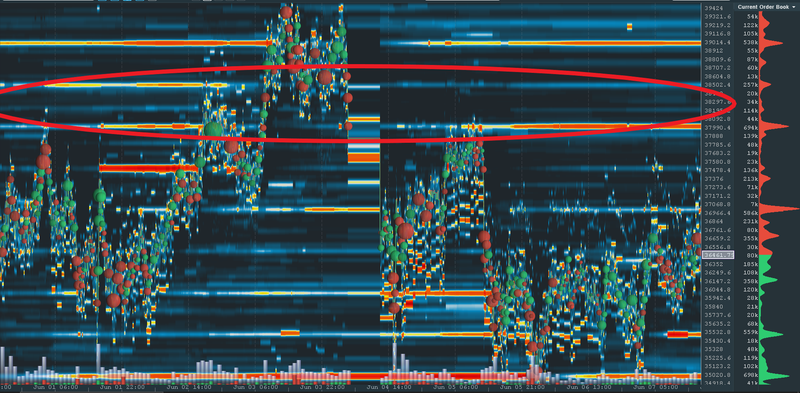 The 38000-385000 zone looks like an area that has flipped multiple times. Now many Offers await, so it's a resistance level to keep an eye on.
35000 is clearly support, with lots of Bids there. If this level breaks, it could be a big fall until the next swing at 30000, which is also likely to be an area of max pain (and many Sell Stops).
ETHUSD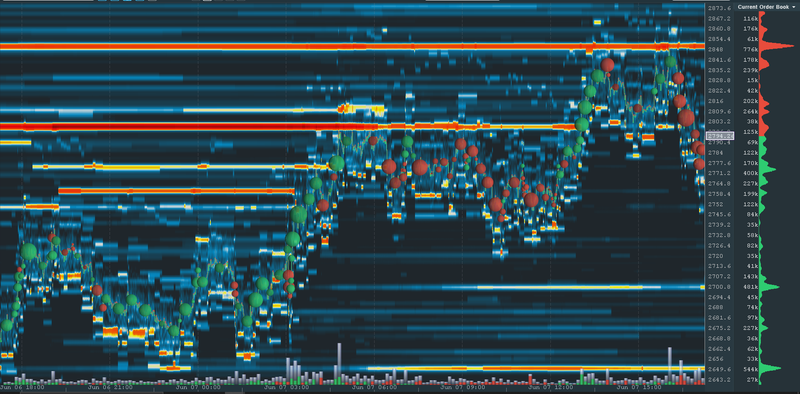 The 2800 level broke with a lot of momentum, but buyers struggled to take 2850, and the retest failed. Now prices are trading under 2800 once again.
Bids forming at 2650.
Receive updates about new articles
Follow us on social media