Market Analysis
News & Announcements
Stocks
ISIG Insignia Systems Biggest Gainer of The Day Retraces
Written By: Owain Higham
Insignia Systems Inc. (ISIG) opens up over +30% as the biggest gainer of the day, but is now retracing its move.
What Does The Heatmap Show?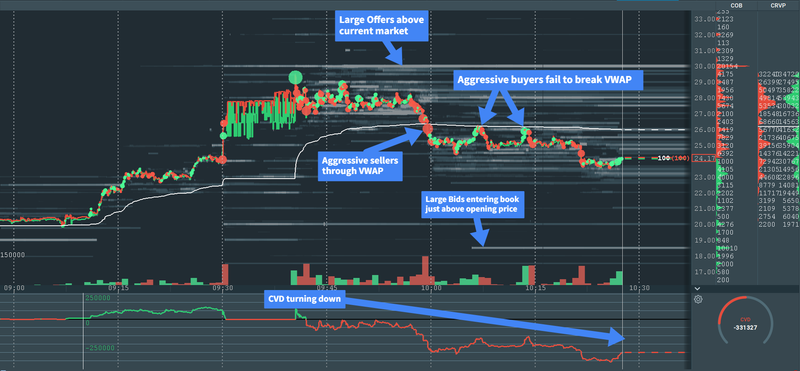 Shortly after market open, aggressive sellers took prices below the VWAP. Retests of the VWAP failed, and aggressive buyers were unable to push prices above.
Large offers sit above the current market at 30.00, as well as at smaller levels layered down from 28.00 – 25.00.
The CVD is turning negative, now around -331,327 shares. However, relatively large Bids (half the size as the large Offers at 30.00) sit in the order book at 18.50, just below where the stock opened today.
Disclaimer: This content is for informational purposes only and is not trading advice.
Receive updates about new articles
Follow us on social media