Top Gainer: KTTA Opens Up +40%
Written by Owain Higham
KTTA (Pasithea Therapeutics) is the biggest gainer on the US stock market today, opening up over +40%.
What Does The Bookmap Heatmap Show?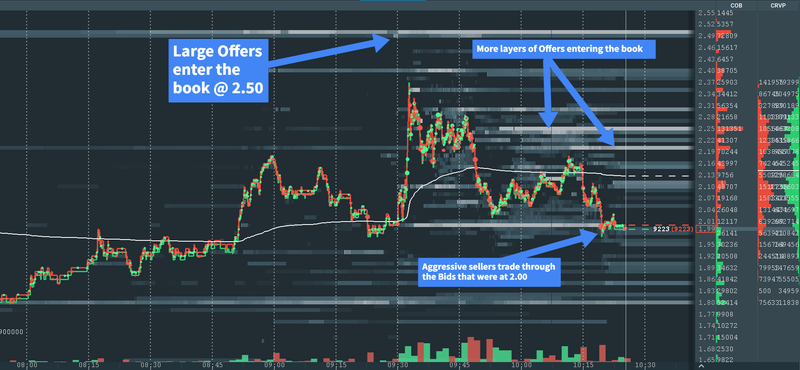 After the stock traded to a high of 2.37, prices fell off and more large offers joined the order book at the 2.50 level.
Bids at 2.00 appeared in support, but shortly after so did layers of offers from 2.20 – 2.25.
Now aggressive sellers have managed to successfully push prices through the 2.0 level, further pushing current prices under the VWAP.
The next significant layer of bids sit at 1.80. Offers through 2.10 – 2.30 remain in the book.
Disclaimer: This content is for informational purposes only and is not trading advice.
Receive updates about new articles
Follow us on social media