Biggest Loser of The Day: Technoglass Inc. (TGLS) Smashed Lower
Written by Owain Higham
TGLS is the biggest loser today, opening down over -42% as of writing.
What's next for this stock? Let's look at the heatmap.
What does the heatmap show?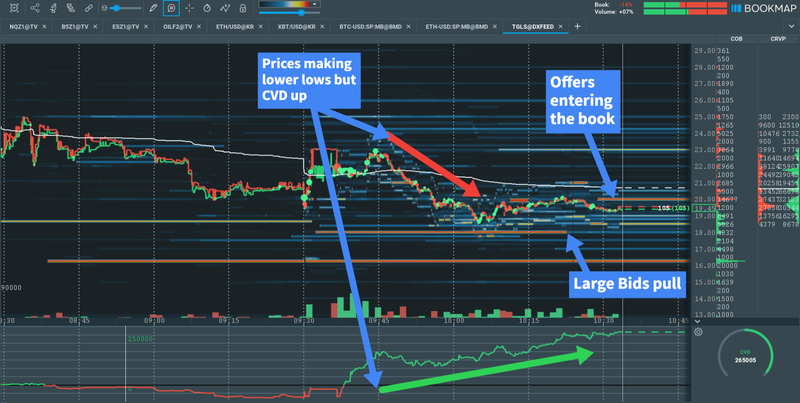 As we can see, prices are currently moving lower, yet the CVD (Cumulative Volume Delta) is moving up, showing clear divergence. Sometimes this can be a sign that buyers are trading are market, but to no avail – prices continue to trade lower.
To add to the bulls problems, the relatively large bids at 18.00 have mostly pulled, and offers at 20.00 arrived in the book shortly afterwards.
Disclaimer: This content is for informational purposes only and is not trading advice.
Receive updates about new articles
Follow us on social media