What is thinkorswim?

Thinkorswim (also known as TOS) is a suite of award-winning trading platforms designed by traders, for traders.

Featuring desktop, web, and mobile apps, thinkorswim has revolutionized trading and set a new standard for trading software in recent years.
How Does Bookmap for thinkorswim Work?

We've joined forces with TD Ameritrade to give you all the power of Bookmap directly within the thinkorswim platform. Allowing you to access higher time-frame charts, analyze the order flow, and execute from your TD Ameritrade account. All conveniently from one place.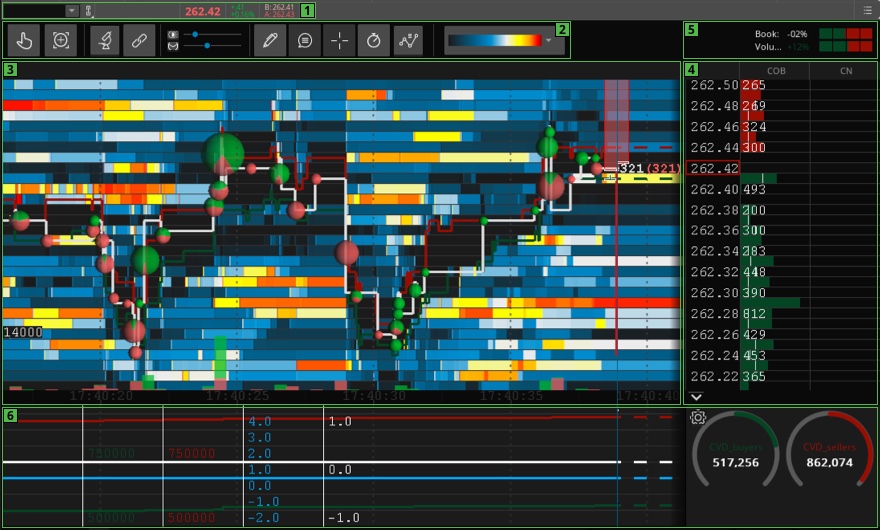 What's Included in Bookmap for thinkorswim?

It's important to mention that there are some limitations when using Bookmap through TOS.

You won't be able to do the following:
Use add-ons from the marketplace (e.g. the MBO Bundle – Stops and Icebergs Tracker & Liquidity Tracker Pro)
Use the Replay mode
Use Bookmap to trade, or use any other Global+ advanced feature (right now only the 'Global Package' is provided)
Use the latest Bookmap versions (for now, only version 7.1 is supported through TOS)
Other than that, you have Bookmap and the data as part of TOS. Note: Dxfeed data will be used for both stocks and futures.
How to Get Started?

You should contact TOS support to enable Bookmap for you. Please note that all support and education is provided by TOS if you are going to use Bookmap through TOS.