Multibook Desktop Installation
Ensure you've installed and updated the BookmapData adapter via the Bookmap Plugins Manager, accessible from SETTINGS > MANAGE CONNECTIONS.
Add a new connection via the Connectivity Configuration, accessible from CONNECTIONS > CONFIGURE.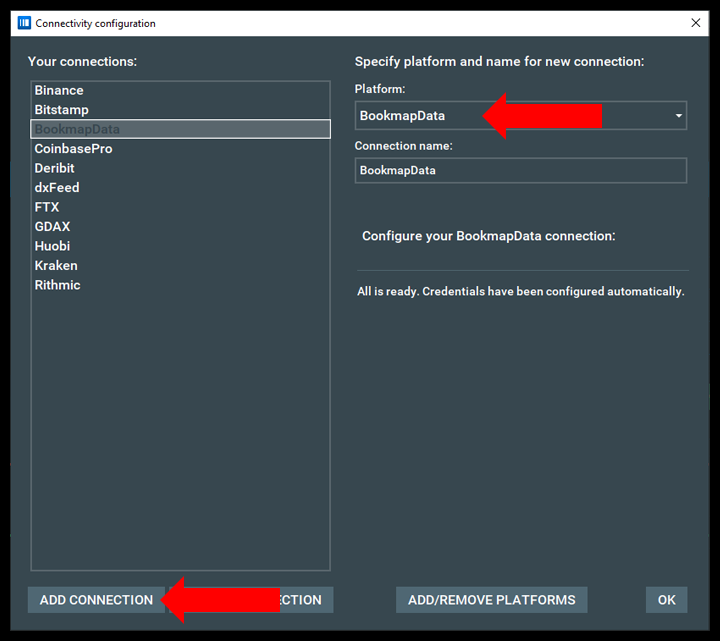 Enable the BookmapData connection from the Connection Menu.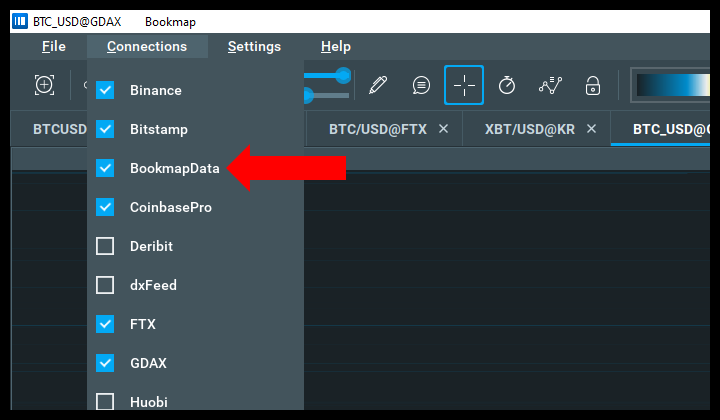 Subscribe to a synthetic instrument by clicking on the '+' icon, selecting BookmapData as the platform, Spot as the type, and Multibook as the exchange. Select a symbol and click subscribe.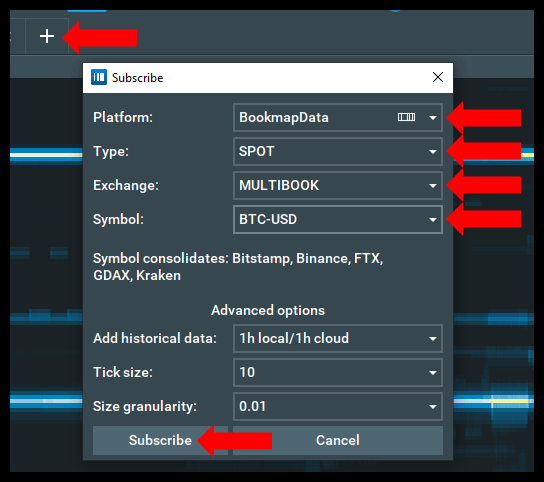 Multibook Web Installation

Multibook Web allows you to access Multibook data via the Bookmap Web interface.

To use Multibook Web, you first need to register your Bookmap account. Multibook Web is only available for users with Digital+, Global, and Global+ packages.
Navigate to https://web.bookmap.com

Select the symbol search bar and choose a Multibook synthetic instrument.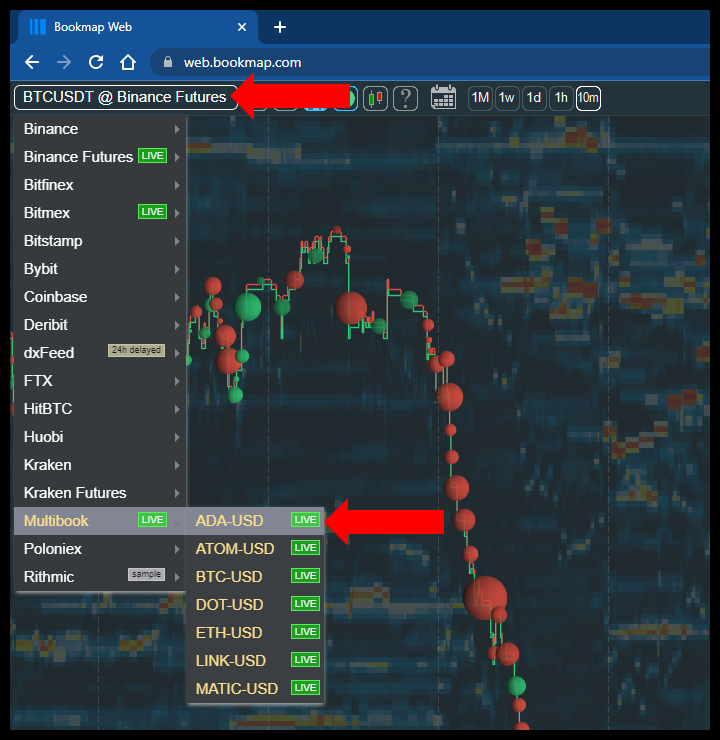 Multibook Customizer Installation

Head over to the Multibook Customizer section for instructions on how to install the Multibook Customizer add-on.