Multibook Synthetic Instruments
What Synthetic Instruments Are Available?

The following synthetic instruments are available for both desktop and web versions of Multibook. They combine data from the exchanges and instruments indicated:
USD Spot

USDT Spot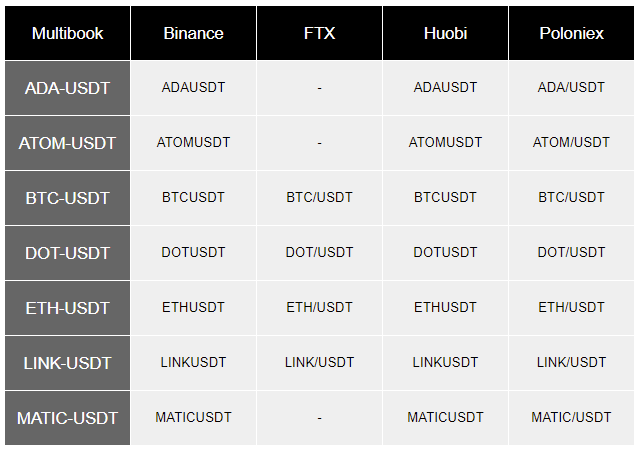 USDT Perpetual Futures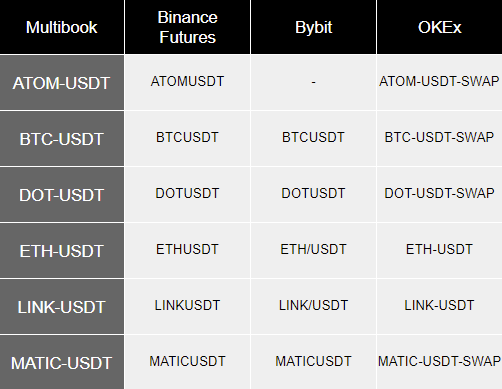 Note: If you want to create your own completely customized synthetic instruments, you'll need to install the Multibook Customizer add-on.