This solution is mostly relevant to corporations or institutions who have an internal network with a firewall. Nevertheless, upon request, offline activation is available for all Bookmap users.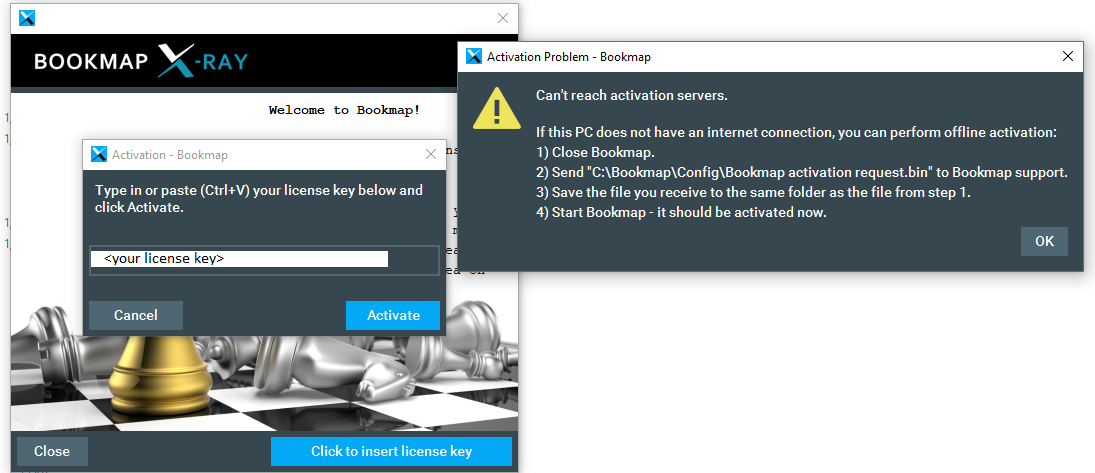 How to activate Bookmap Offline:
Start Bookmap.
Once the internet connection warning appears, close it and click Click to insert license key.
Enter your license key (use Ctrl+V to paste) and click Activate.
The following message should appear. Follow its instructions:
Find "activation request.bin" file inside the C:\Bookmap\Config folder, and send it to support@bookmap.com with the subject line including "Offline Activation".
Place the file "activation response.bin" that you receive from support in the same folder and start Bookmap.