Key elements of the main chart include:
Heatmap
Volume Dots and Bars
Best Bid and Ask
Volume Bars
The Heatmap shows a graphical representation of liquidity in the current and historical order book.
You can see the scale of the Heatmap in the toolbar.
The redder the colour, the higher the liquidity.
Colder (or bluer) colours – ending with dark blue – indicate lower liquidity.
You can also change the intensity of the heatmap colours or use greyscale.
Volume dots represent the traded volume per time at a specific price. The bigger the dot, the larger the volume is.
Volume bars represent the volume traded in a given timeframe.
Best bid and offer lines represent price for the highest buyers and the lowest sellers.
In all three cases, the colour represents the aggressor's side: green signifies buyers, red signifies sellers.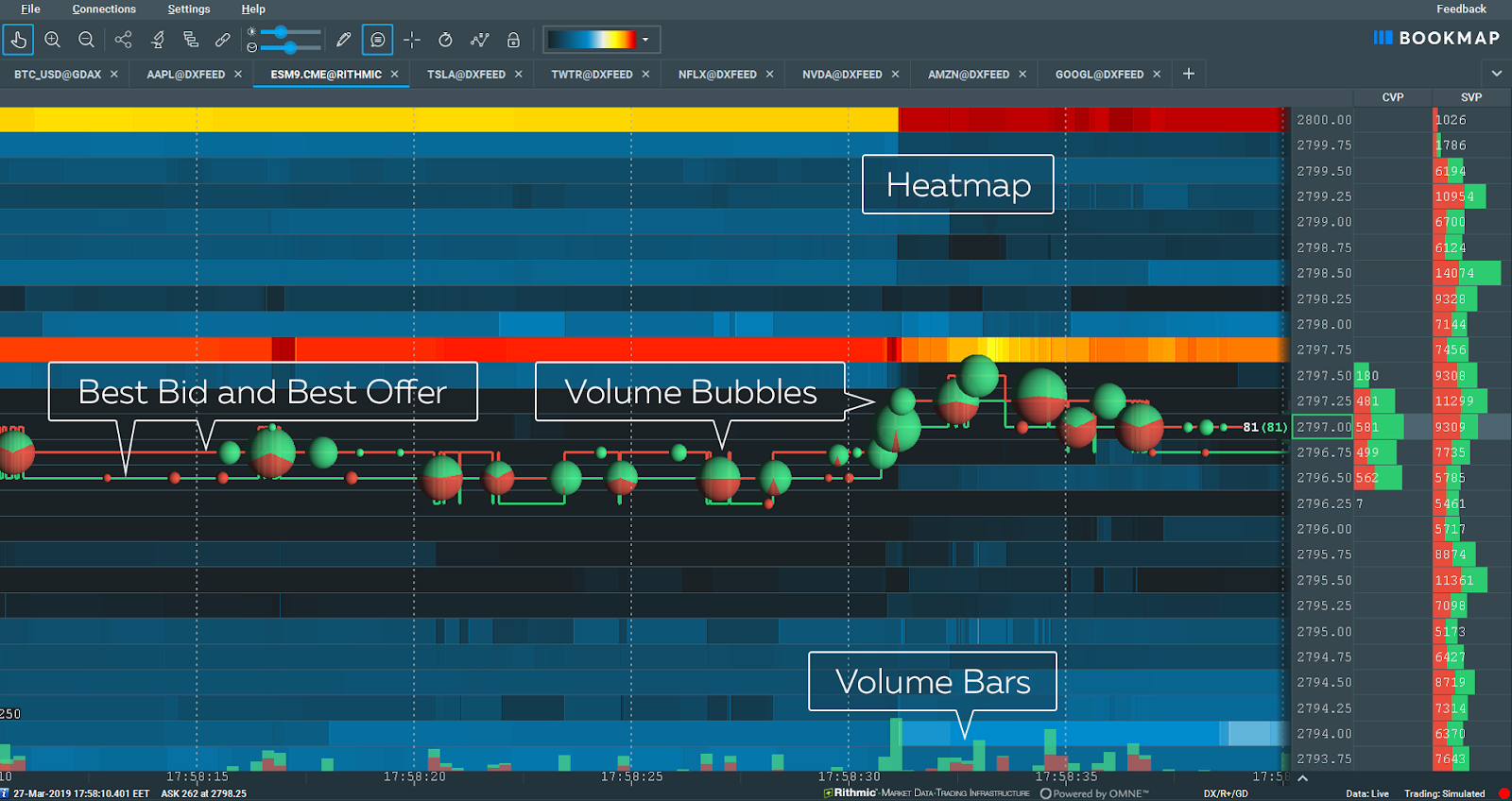 You can configure visual representations of all chart elements by right-clicking on the main chart to open the settings menu.
The main chart includes other indicators such as VWAP, Iceberg Tracker, etc.
Also, you can see your orders while trading from the chart.