Studies configuration

Open the Studies window where you can configure all the elements of the main chart -
Candlesticks, Correlation Tracker, CVD, Heatmap, Large Lot Tracker, Order Book Imbalance, VWAP, Volume Bars, Volume Dots, and Volume Imbalance.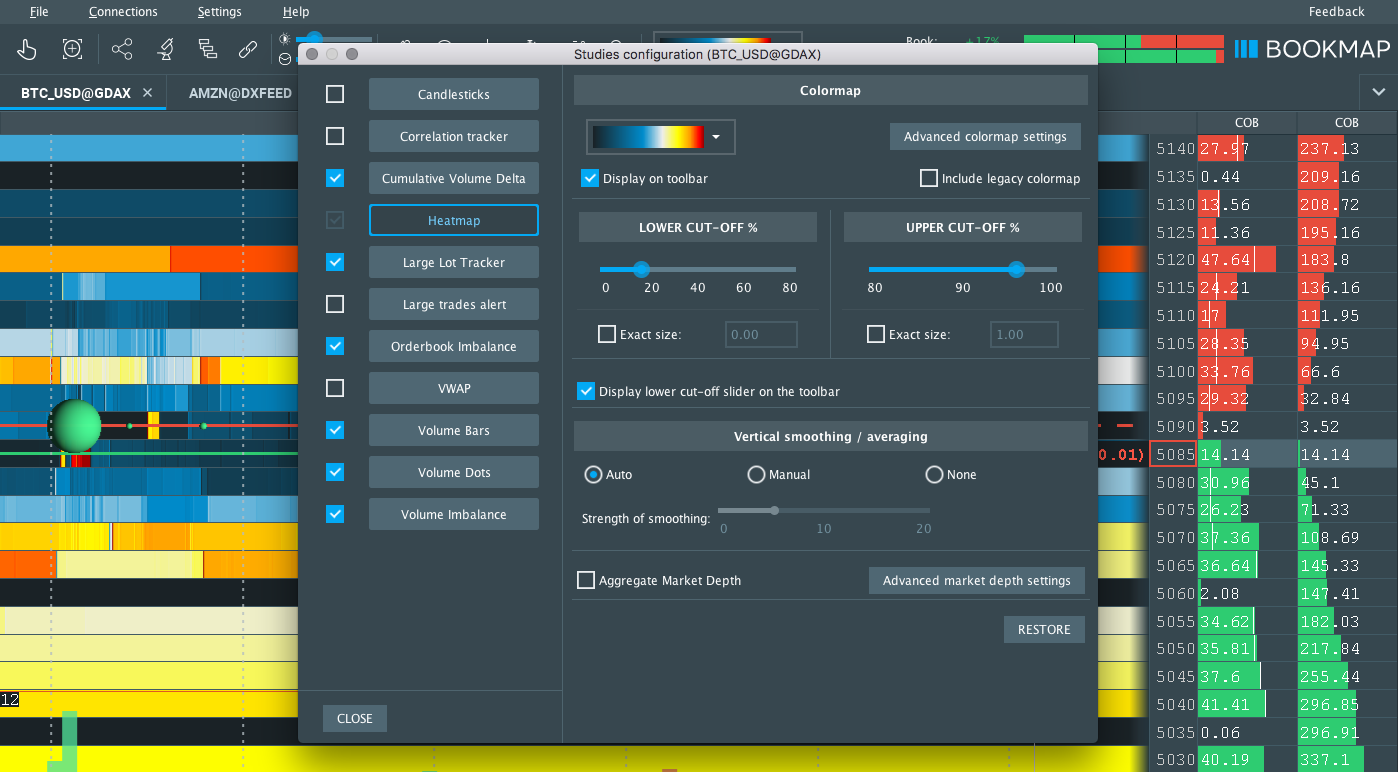 Configure Add-ons

Click on Settings in the upper navigation, choose Plugin Configuration from the drop-down menu and then click on the Add... button to upload a file from your computer.

For detailed instructions on how to add a plugin to Bookmap, watch this brief video
Configure Visible Components

The Information Bar at the bottom of the chart provides accurate data on the number of pending orders and the number of contracts executed at every point on the chart. Simply hover with the mouse cursor over a specific price level and time (left of the vertical timeline) to get the information on the number of pending contracts.

Similarly, the Information Bar can also display the volume of each transaction by hovering over an individual volume dot with the mouse cursor. Be sure to carefully position your mouse pointer on the centre of the dot to view the VWAP of the specific transaction.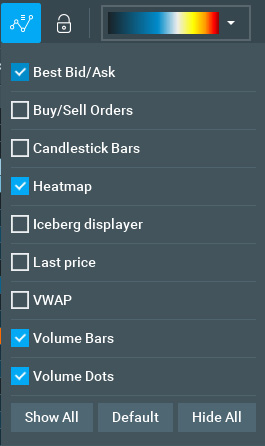 Show/hide the trade control panel. When enabled, the trade panel (TCP) shall appear on the left side of the main chart.