The Indicator Panel consists of the Indicator Panel below the chart and the Widget Panel on the right side. The Indicator Panel shows the indicator readings over time. Each indicator has a colour and scale. The colour of the line corresponds with the colour of the scale.
The Widget Panel shows a snapshot of the current value of the indicator.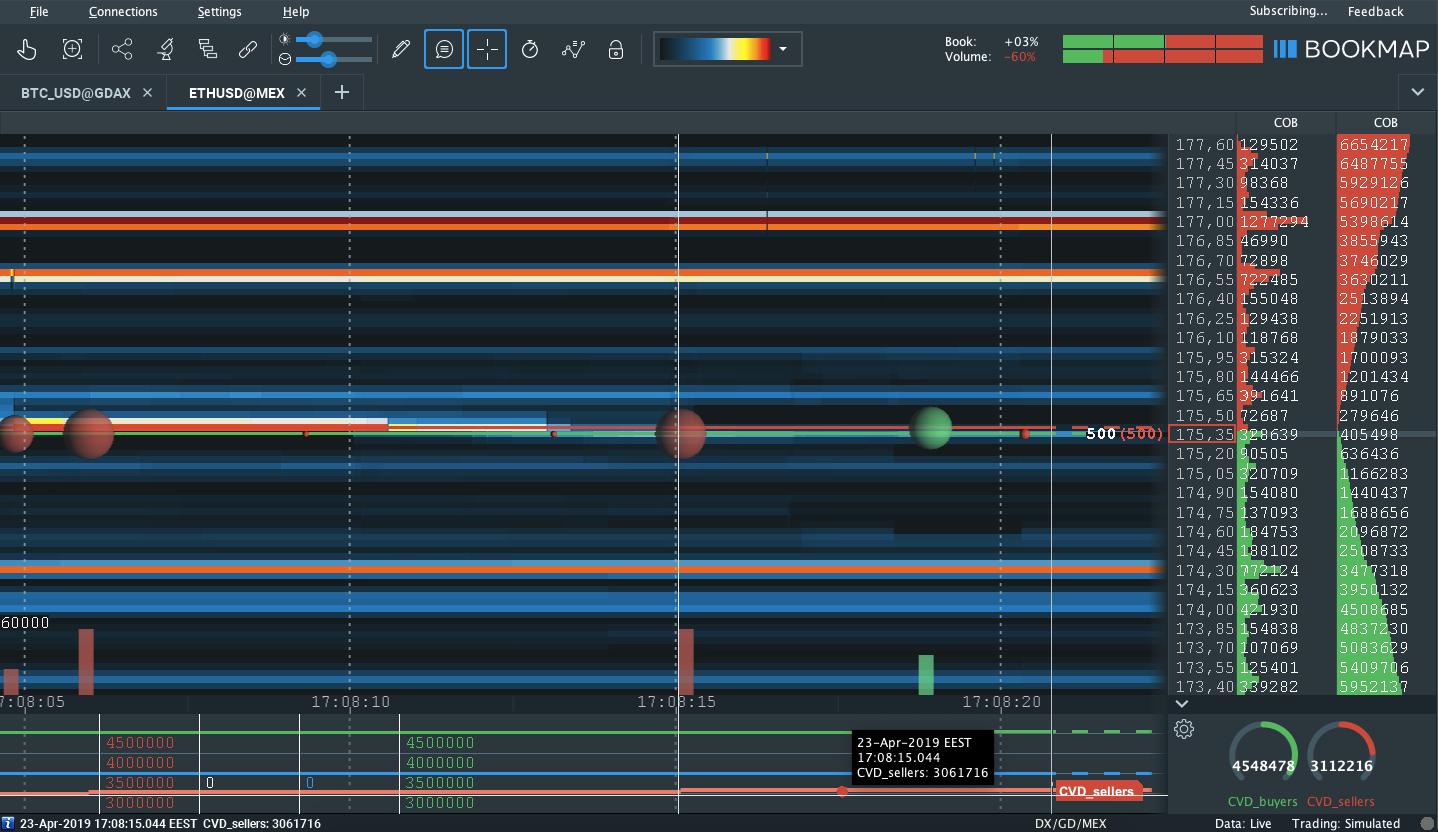 Indicator Panel can display CVD, Advanced CVD, PNL (profit & loss), your position, the Liquidity Tracker, and any indicator developed via Bookmap API.
You can configure the visibility of each indicator in Widget Settings:
You can choose where it should be displayed: on the Indicator Panel, Widget Panel or both.
You can access configurations for CVD buyers and sellers by clicking the tools icon.
For PNL and Position, you can choose the colour of the indicator.