The Information Bar at the bottom left of the chart displays the same data as the tooltip. It provides accurate data on the number of pending orders and the number of contracts executed at every point on the chart.
You can also use the Information Bar to display the volume of each transaction by hovering over an individual volume dot with the cursor. Be sure to carefully position your cursor on the centre of the dot to view the VWAP of the specific transaction.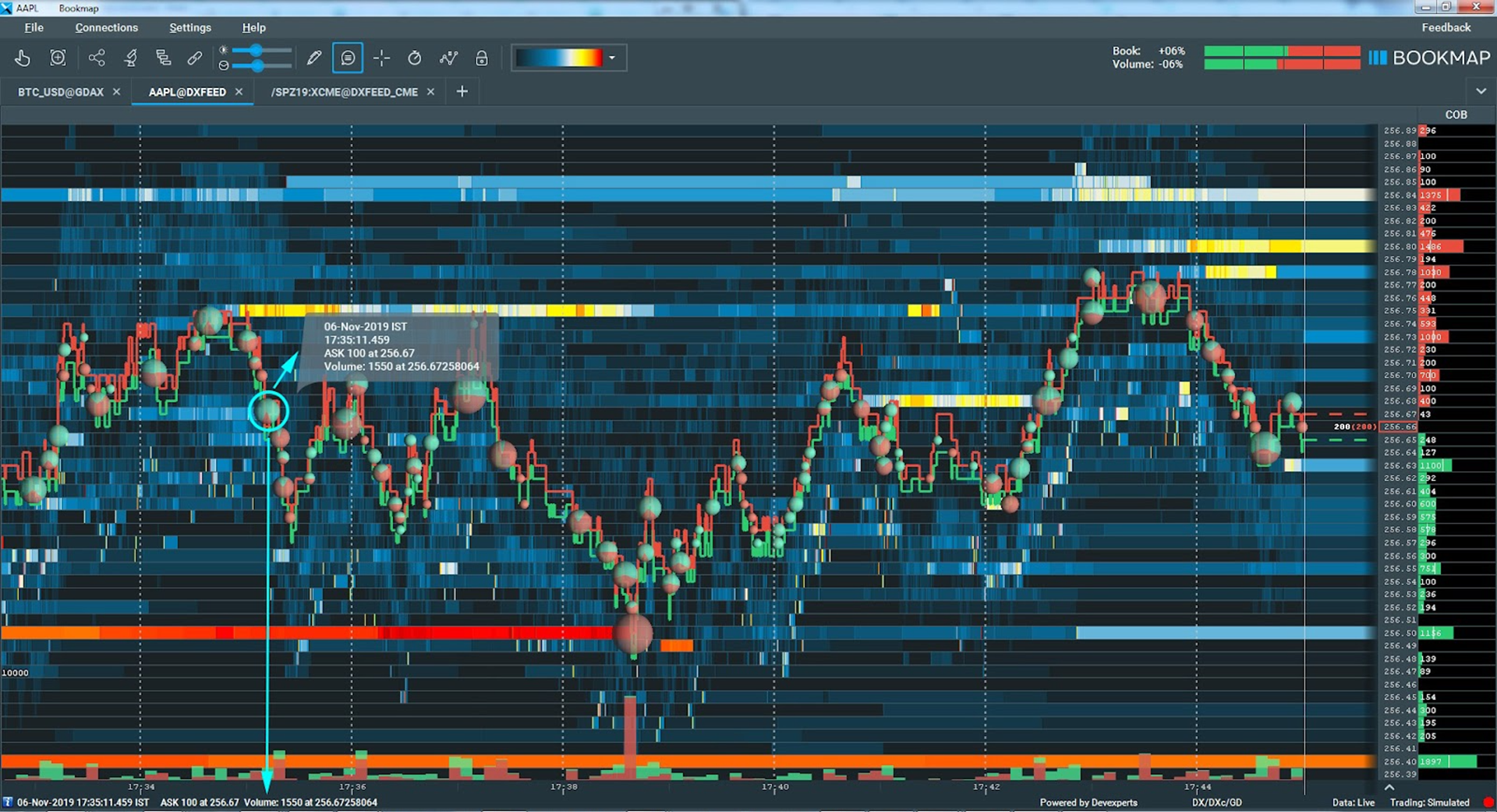 The information bar on the bottom right of the chart shows a variety of session data:
Record control button where you can start / stop the feed recording
Trading status: real or simulated
Data: live or replayed;
List of active connections
Data ingest indicator: this looks like a histogram and shows the load on data ingest subsystem over time.
When the indicator gets to 100% and stays there, it means that Bookmap has pending updates that are not yet finished. When this happens Bookmap will first delay any recenterings. This means that if you drag the chart, or if the chart is recentered automatically (due to a price going out of range) Bookmap will delay this until it has decreased the size of the queue below the internal threshold. As a result you may encounter a situation when the chart is frozen but other elements of the user interface are still responsive. If that happens, please refer to the help section.