What Is the Cross BBO Add-on?

The Cross BBO (best bid and offer) add-on allows you to plot the last traded price and BBO from one instrument, on the chart of another instrument.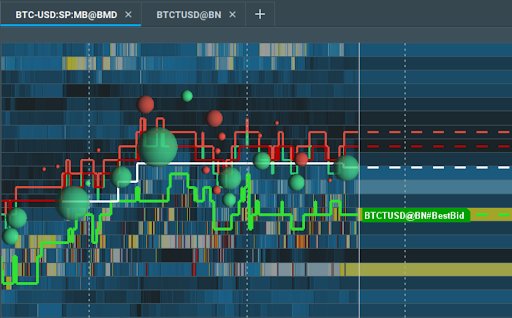 For example, the screenshot above shows the best bid from BTCUSD Binance (green line) plotted on the BTCUSD Multibook chart.
How to Configure the Cross BBO Add-on

To add external BBO or last trade data to your chart, you first need to subscribe to the source instrument.

The source instruments are listed in the Cross BBO configuration dialog. To show the external BBO data, simply select the corresponding checkbox.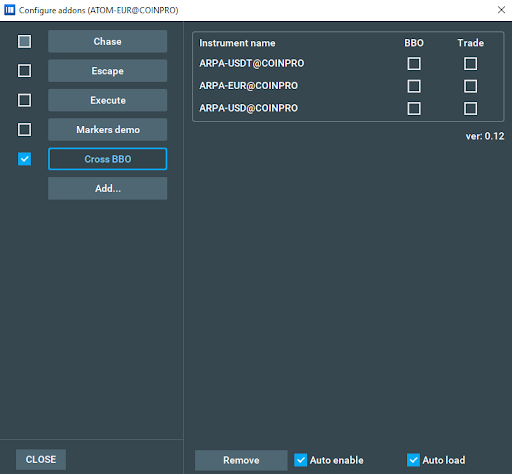 Once you have added external BBO data, you can edit the colors.

How to Install the Cross BBO Add-on

To install the Cross BBO add-on, please follow these steps:
Launch Bookmap version 7.3 or higher

Connect to a data source and subscribe to at least two instruments

Click the API plugins icon to open the API plugins configuration panel (or via the Settings Menu > API Plugins Configuration)
In API plugins configuration, click the "Add" button and then select the cross-BBO-indicator-x.xx.jar file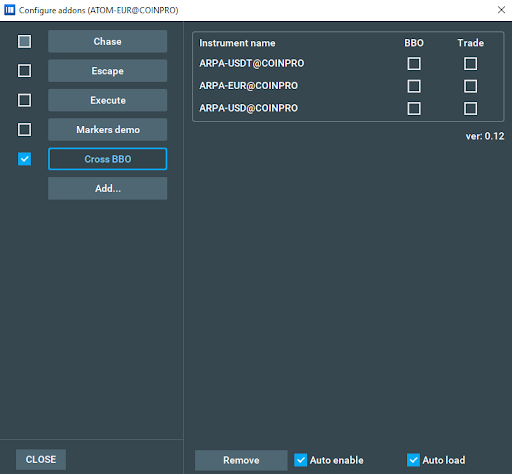 Activate the Cross BBO Add-on for the opened instrument by clicking on the checkbox near the indicator's name